Cosmetic Procedures of the Vagina
Vaginal plastic surgery procedures can make you feel sexy and cofident about your body once again. You deserve to look and feel your best and are happy to invite you to call or click on the links below to read about the procedures available at The Plastic Surgery Institute of Atlanta.
Vaginal Rejuvenation: Vaginal rejuvenation procedures restore the look and tightness of the vaginal area and it is very popular for women who are interested in reversing the changes caused by childbirth and the aging process.
Labiaplasty: Labiaplasty is a procedure for women who are self-conscious about the appearance of their labia or for those who experience discomfort when they have intercourse or wear tight-fitting clothing. To correct the labia, excess skin and tissue are removed to reduce an uneven or large labia to a more comfortable and appealing size before the labia is reshaped.
Labiaplasty Repair: Labiaplasty repair is a special reconstructive technique for labia surgery to correct a previous labiaplasty or labia minora reduction surgery that was "botched" or unsatisfactory.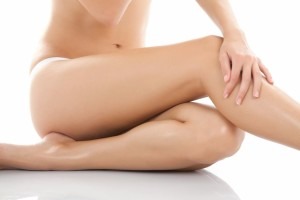 Dr. Paul McCluskey of the Plastic Surgery Institute of Atlanta is proud to offer a comprehensive range of aesthetic procedures for patients throughout the Atlanta GA area. Dr. McCluskey is trained in reconstructive and plastic surgery of the face, skin, body, and breasts and takes great pride in helping his patients enhance their appearance, self-confidence, and quality of life through cosmetic procedures. Dr. McCluskey is dedicated to providing personalized care that enhances your natural beauty and according to the American Academy of Plastic Surgeons; one of the fastest growing aspects in the field of plastic surgery today is aesthetic female genital surgery. Since the late 1990s, many new procedures have been developed to improve the appearance and function of the vagina and vulva. Once considered a "taboo" subject, modern women are becoming more comfortable in discussing their sexuality and recent advancements have made genital surgery more safe, accessible, and acceptable than ever before.
Why Would I need Cosmetic Surgery of The Vagina?
Some women are born with functional or aesthetic features about their vagina that they do not like while others experience changes after childbirth, sexual activity, hormonal fluctuations, or the natural aging process. It is becoming increasingly common for women to consider cosmetic procedures to improve the appearance of their vaginal area and at The Plastic Surgery Institute of Atlanta, Dr. McCluskey offers a solution for women. The benefits of female cosmetic surgery is life-altering as women learn to take control of their bodies by reclaiming vaginal muscle control, improve or obtain an orgasm, increase sexual desire, intensify erotic sensation, and by making positive changes to enhance physical comfort, appearance and overall satisfaction.
If you would like more information regarding these vaginal surgical procedures or any other cosmetic options available at The Plastic Surgery Institute of Atlanta, Dr. McCluskey invites you to schedule a confidential, one-on-one consultation. During which, he will explain how new technology and surgical advancements are making altering your intimate female anatomy a realistic and safe reality.