Vaginal Surgery in Atlanta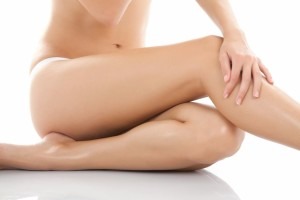 The Plastic Surgery Institute of Atlanta is a premier practice providing cutting edge surgical and non-surgical aesthetic and reconstructive procedures. The practice is led by Dr. Paul McCluskey, who is a well-known cosmetic surgeon and a specialist in sexual aesthetic procedures.
The practice is equipped with state of the art surgical technologies to deliver the best in class treatments for a variety of conditions, including vaginal aesthetics. As a leading plastic surgeon, Dr. McCluskey receives patients from Atlanta, GA and surrounding communities for aesthetic vaginal surgery and other procedures.
Safety, Comfort, and Privacy
Health and safety of the patient is the overriding priority in every procedure performed at Dr. McCluskey's office. As an experienced cosmetic surgeon, Dr. McCluskey believes in providing results that are not only aesthetically pleasing, but also healthy, predictable, and sustainable over the long-term. Patients are ushered into a warm and welcoming environment at the Plastic Surgery Institute of Atlanta, and the friendly staff members will do everything to address their concerns and make them feel at home.
For all sexual aesthetic and other procedures, privacy of the patients is maintained as a top priority. Dr. McCluskey provides personalized care and attention to every patient and encourages them to share their innate aesthetic aspirations and expectations. Dr. McCluskey is a well-known plastic surgeon who receives patients from Atlanta, GA and surrounding areas for vaginal aesthetic procedures and other surgeries.
Aesthetic Vaginal Surgery Procedures
Plastic surgery procedures pertaining to the vagina can make a woman feel more satisfied with her sexual aesthetics and restore her personal confidence about her body. PSI is a leading center for aesthetic vaginal surgery in Atlanta. It provides the following innovative and advanced procedures:
Vaginal Rejuvenation
The appearance and tightness of the vaginal area can be restored with vaginal rejuvenation, which may include a combination of surgical and non-surgical treatments. The procedure is increasingly popular among women who are keen to restore their pre-pregnancy appearance of the vagina or reverse the aging signs.
Labiaplasty
If the patient feels self-conscious about the appearance of the labia, or experiences any kind of discomfort due to labia during sexual intercourse or while wearing tight fitting garments, the surgeon may recommend labiaplasty. The procedure involves reduction of loose skin and excess tissue around the labia or correcting the size and shape of large or uneven labia.
Labiaplasty Repair
Labiaplasty repair is a unique reconstructive technique for labia surgery to correct a previous labiaplasty. If the patient is unsatisfied with the results of an earlier labiaplasty or labia minor reduction surgery, the condition may be improved with labiaplasty repair.
Meet Dr. McCluskey
Dr. McCluskey is trained and experienced in plastic and reconstructive procedures of the breast, body, and face, apart from his expertise in the area of sexual aesthetics. He is the founder of the Plastic Surgery Institute of Atlanta, a practice that is dedicated to the cause of enhancing health and aesthetics of women and men by using state of the art surgical and non-surgical procedures with a caring and compassionate treatment approach.
For more information on procedures and treatments offered by Plastic Surgeon,  Dr. Paul McCluskey and the Plastic Surgery Institute of Atlanta, visit: