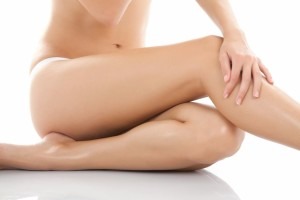 Vaginal tightening and labiaplasty are popular among women after childbirth. Vaginal rejuvenation may also be performed on women that have experienced weakened vaginal muscles as they age or because of hormonal changes. The procedure can help restore the vagina if it has a changed color or shape. 
The procedures should not be treated purely cosmetic since they can increase sensitivity during sexual intercourse and treat a wide array of discomfort. Correlating with this, labiaplasty and vaginal tightening are not the same. Plastic surgeon Dr. Paul McCluskey provides vaginal tightening and labiaplasty surgeries to patients in Atlanta, Buckhead, Georgia, and surrounding locations.
Understanding Vaginoplasty
Vaginoplasty is aimed at tightening the vagina that has become loose or slack from childbirth or aging. Many surgeons claim that the procedure can heighten sensitivity during sexual intercourse as well. It's critical that patients don't get this procedure for their partners, but for themselves. A lot of women experience lack of confidence regarding their genital parts after a vaginal childbirth. Vaginal tightening is aimed at taking care of that. 
Understanding Labiaplasty
Labiaplasty refers to surgery of the labia or the lips surrounding the vagina. It can be performed along with vaginoplasty or as a standalone procedure. This plastic surgery can be performed on the labia minor (smaller, inner vaginal lips) or labia major (larger, outer vaginal lips). Labiaplasty changes the shape or size of the labia. The surgery can correct an asymmetry between the lips or make them smaller. 
Differences Between Vaginoplasty and Labiaplasty 
The key difference between vaginoplasty and labiaplasty is the area in which the surgery is performed. Vaginoplasty, in simplest terms, involves the vaginal opening shape and structure, while labiaplasty deals with the vaginal lips (both minora and majora). These two procedures are distinctly different and separate even if they are performed on the same body area. 
Generally, vaginoplasty is performed by a gynecological surgeon since it involves the vaginal muscles. Furthermore, a labiaplasty can be easily performed by a plastic surgeon. This procedure is largely involved with the aesthetic part of the genitals. It's recommended that you always get the procedure performed by an experienced surgeon. 
Choosing the Right Procedure for Your Needs 
Your first step while deciding between vaginoplasty and labiaplasty should be to speak with your plastic surgeon that specializes in sexual aesthetics procedures. The surgeon can determine which type of surgery you may require. You need to have a frank discussion with the surgeon regarding the results you want to achieve. The surgeon will let you know the options available and their individual pros and cons. 
They will also determine whether you are an ideal candidate for vaginoplasty or labiaplasty or not. Labiaplasty and vaginal tightening when performed together are known as vaginal rejuvenation. Women seeking a tightening of their vaginal muscles can benefit from this procedure. Your clothes will fit better, and you will give your self-esteem a boost. 
Thousands of women are now willing to consider sexual aesthetic procedures to enhance their intimate appearance. Cosmetic surgeon Dr. Paul McCluskey receives patients from Atlanta, Buckhead, Georgia, and nearby areas for vaginal tightening and labiaplasty.
Contact the Marietta, GA Offices of Plastic Surgeon, Dr. Paul McCluskey
For more information on procedures and treatments offered by Plastic Surgeon, Dr. Paul McCluskey and the Plastic Surgery Institute of Atlanta, visit:
Serving patients in and around Marietta, Atlanta, Roswell, Buckhead, Morningside/Lenox Park, Virginia-Highland, Candler Park, Midtown, Inman Park, Poncey-Highland, Ormewood Park, Georgia and other surrounding areas.