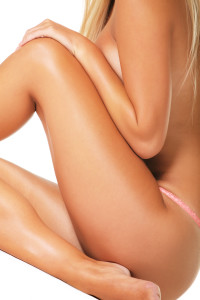 Vaginoplasty has emerged as one of the sought after procedures in recent years. At the time of pre-op consultation, the cosmetic surgeon will educate the patient about all aspects of vaginoplasty, and discuss the estimated costs. The first goal of a responsible surgeon will be to help a patient make a well-considered decision.
The sticker price becomes a vital starting point for many women because vaginoplasty is an elective procedure, and health insurance will not cover the costs.
Dr. Paul McCluskey is a profound and focused plastic surgeon with advanced expertise in sexual aesthetic procedures such as vaginoplasty. Dr. McCluskey provides this procedure to patients in Atlanta, Buckhead, Georgia, and surrounding communities in The Peach State.
Price Factors
The cost of vaginoplasty can vary from one practice to another and even from one patient to another at the same practice. Several factors may influence the actual cost, which include:
Location of the Practice
Where the practice is located plays a major role in determining the costs of a procedure such as vaginoplasty. Real estate costs and general overhead expenses are typically higher in main metropolitan areas and prime urban centers as compared to smaller towns in interior locations. This impacts the average cost of most types of products and services, including cosmetic procedures.
Surgeon's Fee
The fee charged by the cosmetic surgeon will vary in each case, and is usually determined according to their skills and experience in sexual aesthetic procedures. Vaginoplasty is a highly sensitive procedure, which should ideally be performed by a surgeon with focused expertise in such surgeries. The surgeon's fee should only be a secondary consideration, and the first concern of the patient should be to choose the best surgeon for her needs.
The Price Tag for Anesthesia
Depending on the extent of surgery involved and the patient's anxiety levels, the surgeon will recommend general or local anesthesia with sedation to perform vaginoplasty.
The monetary amounts will increase in case of general anesthesia because of the fee of an anesthesiologist or a certified anesthetist nurse will be added. These professionals will be present throughout in the surgery room to monitor the patient's response to anesthesia.
Operating Venue
Vaginoplasty is a major procedure, which may be performed at a hospital, an accredited surgery center or a private surgical suite. The costs and benefits associated with each option will vary, and the surgeon will help the patient make the best decision. It is important to choose a surgical venue which maintains high quality standards and is well-equipped with latest surgical technology and support systems.
Extent of Surgery
Vaginoplasty may sometimes only involve sculpting of the labia minora or majora or both. In other cases, it may also involve tightening of the vaginal muscles and vaginal canal. Additional surgical or non-surgical vaginal aesthetic procedures may also be performed in a few cases. The overall costs can slightly vary according to the length and complexity of vaginoplasty.
Patients should explore various third party financing options if they do not want to pay the entire cost of procedure upfront. Accomplished and fantastic plastic surgeon Dr. McCluskey receives patients from Atlanta, Buckhead, Georgia, and nearby areas for vaginoplasty.
For more information on procedures and treatments offered by Plastic Surgeon, Dr. Paul McCluskey and the Plastic Surgery Institute of Atlanta, visit: