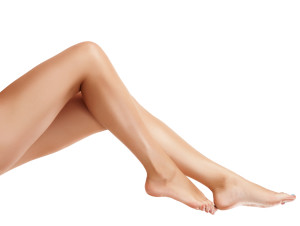 In recent times, there has been a dramatic rise in the number of teenage girls visiting cosmetic surgeons to shape or trim the external genitalia. The American College of Obstetricians and Gynecologists has, in fact, recently issued guidance from its Committee on Adolescent Health Care to medical practitioners, urging them to educate patients about this surgical procedure and its non-surgical alternatives.
According to Dr. Julie Strickland, the chairwoman of A.C.O.G.'s committee on adolescent healthcare, plastic surgeons are almost baffled by a conspicuous increase in demand for genital cosmetic surgery among teenagers. Dr. Paul McCluskey provides sexual aesthetics procedures to patients in Atlanta, GA and surrounding locations.
Vaginal Rejuvenation
Genital surgery for adult women is usually offered by cosmetic surgeons as vaginal rejuvenation. It involves tightening of the outer and inner vaginal muscles, and in many cases, shaping of the labia. However, this procedure is typically geared to address the needs of older women and women who have given birth.
But gynecologists who care for teenage girls increasingly report that they are receiving more inquiries every week from patients who want to have their labia minora surgically trimmed. Most of these requests are made for cosmetic reasons, but occasionally for functional reasons, such as to seek relief from discomfort.
While the official guideline does not rule out labiaplasty for teens, but it points out that such a procedure is rarely appropriate. According to Dr. Strickland, labiaplasty requests from teens should not be encouraged until growth and development is complete.
Rising Demand from Teens
As per the figures released by the American Society for Aesthetic Plastic Surgery, 400 girls 18 and younger had labiaplasty in 2015, representing an 80 percent jump from the previous year. While the absolute numbers continue to be small, the data does not fully indicate the trend because it does not include procedures performed by gynecologists.
A British report from 2013 revealed that the number of labial reductions performed on girls and women by the National Health Service had increased five-fold over 10 years. While girls 18 and younger account for less than two percent of all cosmetic procedures, they account for nearly five percent of all labiaplasty procedures. Dr. McCluskey is a dedicated plastic surgeon providing sexual aesthetic procedures to patients in Atlanta, GA and nearby areas.
Reasons behind the Trend
According to experts, many young girls wax or shave their pubic hair, which exposes the genital area. A study conducted in 2012 found that over 70 percent of girls and young women in the age group of 12 to 20 said they routinely waxed or shaved the pubic area. These girls are of an age when they can surf the Internet to find attractive images of the vulva. This may give many young girls the aspiration to have a more aesthetically appealing genital area.
However, medical experts agree that not all concerns of young girls about misshape or large labia are merely cosmetic. If a girl is involved in certain types of physical activities or sports, she may experience discomfort, such as itching or chafing in the labia. A labiaplasty may be appropriate in such cases.
For more information on procedures and treatments offered by Plastic Surgeon, Dr. Paul McCluskey and the Plastic Surgery Institute of Atlanta, visit: