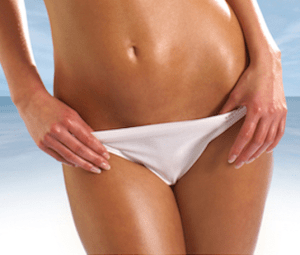 Female cosmetic genital surgery is among the fastest growing plastic surgery subspecialities for adult women. It includes techniques that enhances the aesthetic appearance of the vaginal region or vulva. It also includes making vaginal repairs for restoring or enhancing sexual function which usually gets reduced with age or following childbirth. 
It's crucial to understand that aesthetic genital cosmetic surgery should not be confused with a medical requirement. This is trend driven by women from all over the world – not their partners. The appearance of a woman's genitalia, as per research, affects her sexuality and self-confidence. 
Plastic surgeon Dr. Paul McCluskey provides aesthetic genital plastic surgery to patients in Atlanta, Buckhead, Georgia, and surrounding locations. 
Procedures Involved
These are the five primary procedures included in female aesthetic genital cosmetic surgery:
Hymenoplasty: This procedure is used for making the hymen intact that is broken because of first intercourse, horse riding, or cycling. Hymen denotes virginity in most countries. 

Vaginoplasty: This procedure includes vaginal rejuvenation and tightening of the vagina for enhanced sexual pleasure

Labiaplasty: This surgery improves the appearance of the inner labia and reduces the size of the vaginal lip

Hoodectomy: Also known as clitoral unhooding, this surgery removes the tissue which normally covers the clitoris

Monsplasty: The procedure is responsible for lifting, tightening, and shaping-up the pubis. This is the bikini-bridge that may appear prominent in certain outfits. 
These genital procedures are usually performed as minor outpatient surgery with imperceptible scarring. However, there may be certain amount of swelling, bruising, and discomfort. 
Recently, vaginal rejuvenation using lasers have become popular. Aesthetic medicine and dermatology have long used lasers. 
Labia Minora Reduction 
Reduction of the labia minora or inner lips is a commonly requested surgery in female aesthetic genital procedure. There are two popular techniques that are used for this. The first is to trim excess labial tissue along the labia minora. 
This is recommended for patients with a longer labia minora since it is complicated and extensive. Other patients may benefit from having a V-shaped section taken out of the labia. The incision can be closed using sutures. 
Labia Majora Reduction 
Labia majora reduction is not as commonly requested as labia minora reduction. The procedure is beneficial for patients that complain of abnormal bulging in tight jeans or swimming suits because of an overly large labia majora. 
Labia majora can be reduced by excising excess tissue using a wedge excision. This can be done by making an incision along the labia minora. Labia majora can also be reduced through suction lipectomy. 
What is Clitoral Hood Reduction? 
Clitoral hood may be reduced for aesthetic as well as functional reasons. The goal of this procedure is to increase clitoral stimulation for enhanced sexual pleasure. It also helps in improving the appearance of the genital area. 
It's essential that you get the surgery performed by an experienced plastic and reconstructive surgeon. The scar contracture should not cause problems near the clitoris. Cosmetic surgeon Dr. Paul McCluskey receives patients from Atlanta, Buckhead, Georgia, and nearby areas for aesthetic genital plastic surgery.
Contact the Marietta, GA Offices of Plastic Surgeon, Dr. Paul McCluskey
For more information on procedures and treatments offered by Plastic Surgeon, Dr. Paul McCluskey and the Plastic Surgery Institute of Atlanta, visit:
Serving patients in and around Marietta, Atlanta, Roswell, Buckhead, Morningside/Lenox Park, Virginia-Highland, Candler Park, Midtown, Inman Park, Poncey-Highland, Ormewood Park, Georgia and other surrounding areas.