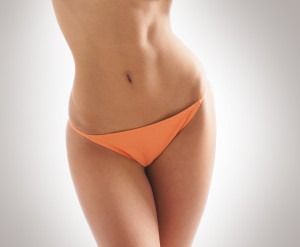 Vaginal enhancement plastic surgery procedures have become increasingly popular in recent years, with a growing number of women choosing these procedures for a variety of reasons. An experienced surgeon will be able to offer some of the most commonly requested surgeries.
These include labiaplasty, vaginal rejuvenation and clitoral hood reduction. All of these procedures can help a woman restore her self-confidence and even possibly enhance her sexual pleasure.
Devoted plastic surgeon Dr. Paul McCluskey provides advanced aesthetic procedures for the face, body and breast to patients in Atlanta, Buckhead, Georgia, and surrounding locations.
Labiaplasty
A labiaplasty will involve advanced surgical techniques to reduce the size of the labia (vaginal lips) and improve their shape. The procedure is usually chosen by women who have distended labia by birth, or those who have experienced overstretching of the labia following childbirth or due to the aging process.
While labiaplasty may be performed purely as a cosmetic surgery, some patients may need to reduce the labia size due to various physical and medical reasons. A woman with oversized labia could experience:
Discomfort, pain or irritation during certain physical activities

Pain or discomfort during intercourse

Embarrassment or discomfort while wearing swimwear or tight clothes
Labiaplasty is usually performed as an outpatient procedure in the surgeon's office, and the patient can go home the same day.
Vaginoplasty
The vagina may gradually become slack or loose due to aging effects, menopause, or following one or more vaginal births. As the vaginal tissue stretches and loses elasticity due to any reasons, it may not bounce back to its natural condition. When this occurs, a woman and her partner might experience reduced sensation during sexual intercourse.
The looseness in vaginal muscles may also cause urinary stress incontinence because the bladder gets less support from the underlying vaginal muscles. Vaginoplasty or vaginal rejuvenation cosmetic surgery can address these concerns. A sagacious surgeon will perform the procedure to tighten and rejuvenate the vaginal canal.
Clitoral Hood Reduction
The clitoris has a "hood," which is a skin flap surrounding the clitoris. In some women, this clitoral hood may be oversized, which can completely cover the clitoris. This condition could result in reduced sensation and subdued sexual pleasure.
The surgeon can perform clitoral hood reduction surgery to smoothly and effectively eliminate the unwanted tissue and expose the clitoris to its natural level. This is a minimally invasive in-office procedure, which can be completed in about 30 minutes. Most patients report improved sexual satisfaction after clitoral hood reduction surgery.
Women who are concerned about their best options for vaginal procedures should consult with an experienced sexual aesthetics surgeon. The surgeon will review their concerns and treatment goals and recommend the right procedures with the most desirable outcomes.
Incision Care
Following the surgery, the patient should ensure that the incision site remains dry and hygienic. She should examine it daily for any sign of infection and should use absorbent pads to soak up drainage.
The patient must also avoid sexual activity for the first few weeks post-surgery, in accordance with the surgeon's guidelines. The patient should apply clean and dry dressings in the incision sites to reduce moisture and prevent irritation that may be caused by undergarments and clothing.
Serious complications from a vaginal rejuvenation procedure are rare. The patient can minimize the risks by choosing a skilled surgeon and following their advice both pre and post-surgery.  
Focused cosmetic surgeon Dr. Paul McCluskey receives patients from Atlanta, Buckhead, Georgia and nearby areas for various surgical and non-surgical aesthetic procedures.
For more information on procedures and treatments offered by Plastic Surgeon, Dr. Paul McCluskey and the Plastic Surgery Institute of Atlanta, visit:
Serving patients in and around Atlanta, Buckhead,  Roswell, Marietta, Georgia and surrounding areas.