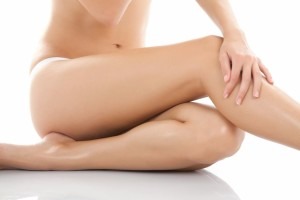 Vaginal tightening ranks among the fastest growing procedures performed by a cosmetic surgeon today. During the initial consultation, the surgeon will explain the patient about all aspects of this sexual aesthetic enhancement procedure, and will also inform her about the estimated costs.
Patients should be aware that vaginal tightening is usually considered as an elective procedure, and the costs will not be covered under health insurance. Dr. Paul McCluskey is an experienced plastic surgeon providing vaginal tightening and other sexual aesthetic procedures to patients in Atlanta, GA and surrounding locations.
Cost Factors
The costs of vaginal tightening will vary from one practice to another, and sometimes even from one patient to another at the same practice. Several factors will impact the overall cost of the surgery.
Practice Location
One of the key factors affecting the cost of virginal tightening is the location of the practice. Practices located in major metropolitan areas or prime urban cities along the coastal regions will typically have a higher cost of living than those operating in smaller towns in interior regions. This has an effect on the average costs of most types of products and services, including sexual aesthetic procedures.
Surgeon's Fee
The cosmetic surgeon will generally charge a fee according to their qualifications, experience and recognition in the field of sexual aesthetic procedures. Patients should ideally choose a surgeon with focused expertise in female sexual aesthetic surgeries, and the fee aspect should only be a secondary consideration. The aesthetic outcome of the procedure will be remembered long after the cost has been forgotten.
Surgical Facility and Anesthesia Costs
Vaginal tightening surgery may be performed using general anesthesia or local anesthesia with sedation. The fee charged by an anesthesiologist or a certified anesthetist nurse will vary according to their skills and experience.
The procedure may be performed at a hospital, a surgery center or a private surgical suite. The costs and benefits in each case will vary. Experienced plastic surgeon Dr. McCluskey receives patients from Atlanta, GA and nearby areas for vaginal tightening.
Extent of Surgery
Vaginal tightening procedure may involve firming up of the loose vaginal canal muscles along with tightening and reshaping of the labia majora and minora. In some cases, additional non-surgical procedures such as dermal filler injections or ultrasound based techniques may be performed. The cost will vary depending on the length and complexity of the procedure and the variety of procedures performed.
Cost of Non-Surgical Treatments
Vaginal tightening procedure may sometimes be performed using only non-surgical techniques such as dermal fillers injections, ultrasound or laser based techniques. The cost will vary according to the type of procedure performed, but in most cases, the overall cost will be lower than that of a vaginal tightening surgery.
Financing Options
Financing for vaginal tightening may be obtained through professional medical care finance companies. Quick loan approvals, low interest rates and convenient monthly installments of up to 60 months are possible with these specialized loans. Patients may also explore other options such as credit card extended payments, bank loans, and personal borrowings from family and/friends.
Everyone's situation is different. Perhaps you can sell that extra car you have to make this happen. Perhaps a friend or a family member owes you a favor and you ask for it in the form of a loan for this type of surgery?  
For more information on procedures and treatments offered by Plastic Surgeon, Dr. Paul McCluskey and the Plastic Surgery Institute of Atlanta, visit: