What is Labiaplasty?
Labiaplasty (also known as labioplasty, labia minora reduction, and labial reduction) is a plastic surgery procedure for altering the labia minora (inner labia) and the labia majora (outer labia), the folds of skin surrounding the human vulva. There are two main categories of women seeking cosmetic genital surgery: those with congenital conditions such as intersex, and those with no underlying condition who wish to alter the appearance of their genitals because they believe they do not fall within a normal range.

The size, colour, and shape of labia vary significantly, and may change as a result of childbirth, aging and other events. Conditions addressed by labiaplasty includecongenital defects and abnormalities such as vaginal atresia (absent vaginal passage), Müllerian agenesis (malformed uterus and fallopian tubes), intersex conditions (male and female sexual characteristics in a person); and tearing and stretching of the labia minora caused by childbirth, accident and age. In a male-to-female sexual reassignment vaginoplasty for the creation of a neovagina, labiaplasty creates labia where once there were none.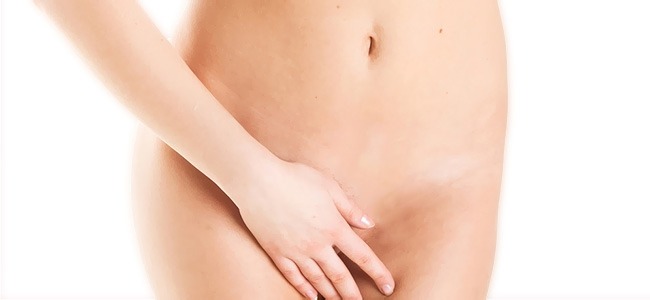 What is Vaginoplasty (Vaginal Rejuvenation)?
Vaginoplasty is a reconstructive plastic surgery and cosmetic procedure for the vaginal canal and its mucous membrane, and of vulvo-vaginal structures that might be absent or damaged because of congenital disease(e.g. vaginal atresia) or because of an acquired cause (e.g. childbirth physical trauma, cancer). As such, the term vaginoplasty generally describes any such cosmetic reconstructive and corrective vaginal surgery, whilst the term neovaginoplasty specifically describes the procedures of either partial or total construction or reconstruction of the vulvo-vaginal complex. Sometimes referred to as "vaginal rejuvenation", "aesthetic vaginal surgery" or "cosmetic vaginal surgery", various results aim to strengthen the function of the vulvo-vaginal area, firm up and reshape tissue for youthful appearances. In regular terms, the procedure is essentially a "face lift" for the vulva and vagina.Vaginal rejuvenation is often two combined distinct surgeries of labiaplasty and vaginoplasty, to restore or enhance the vagina's cosmetic appearance or function. Labiaplasty is a labia reduction and cosmetic enhancement genital surgical procedure to reduce or change the shape of the labia minora (small lips) on the outside of the vagina. Some surgeries are needed for discomfort occurring from chronic labial irritation that develops from tight clothing, sex, sports or other physical activities. Vaginoplasty surgery is done by removing excess vaginal lining and tightening the surrounding soft tissues and muscles. The post-operative outcome of vaginoplasty is variable; it usually allows coitus (sexual intercourse) after a week, although sensation might not always be present. In fertile women, menstruation and fertilization are assured when the uterus and the ovaries have preserved their normal functions; in a few cases, vaginal childbirth is possible.
The founder and head of the Plastic Surgery Institute of Atlanta, Plastic Surgeon, Dr. Paul McCluskey. Dr. McCluskey received a Bachelor of Science degree with Honors from Millsaps College in Jackson, Mississippi. He followed it with a medical degree from the University of Mississippi and completed an internship in Anesthesiology.
Dr. McCluskey completed a five year residency in General Surgery. As Chief Resident, his breast reconstruction research was published and presented at a local and national level. He was privileged to be chosen for a highly competitive Plastic Surgery residency at the University of Texas Southwestern Medical Center. In Dallas he trained alongside world-renowned leaders and innovators in the field of cosmetic plastic and reconstructive surgery. Dr McCluskey has been honored for his efforts as a teacher of residents and medical students, and he was a multi-year recipient of Resident of the Year awards.
For more information on the procedures and treatments Dr. Paul McClusky performs please visit: