Labiaplasty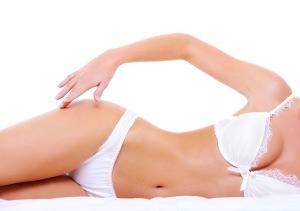 The results with your primary labiaplasty can be sub-optimal if you chose to work with a less trained or less experienced cosmetic surgeon. If the results are unsatisfactory, you may have to undergo a minor revision to correct the problem. In rare cases, if the outcome is completely unacceptable, you may want to consider a full reconstruction or repair surgery.
A skilled and experienced surgeon can perform a revision labiplasty procedure to help you achieve thin and even looking labia appearance that you are seeking. During your consultation, talk to your surgeon about the issues you had with the primary surgery, and plan a revision labiaplasty. Plastic surgeon Dr. Paul McCluskey provides labiaplasty repair and revision surgery to patients in Atlanta, Buckhead, Georgia, and surrounding locations.
Minor Labiaplasty Repair vs. Full Reconstruction
If you have concerns after your primary labiaplasty, such as:
Correcting a modest asymmetry
A prominent edge or a "dog ear" requires smoothing
Straightening of a scar
Removal of an irregularity or a small polyp
In these cases, a minor labiaplasty surgical repair will suffice. On the other hand, a full labiaplasty reconstruction may be necessary when you want to re-do an entirely poor result. If the revision is minor, your surgeon may be able to perform it using local anesthesia as an in-office procedure. However, for a major labiaplasty revision, your vulvo-vaginal plastic surgeon may perform it using general anesthesia because it will involve meticulous and complex repairs.
Reasons for Labia Reconstruction and What it Involves
Removing too much of tissue using linear resection or "trim" technique
When the cosmetic surgeon pulls on the labum while they perform the cut, they could sometimes remove excessive tissue as the labia retracts to its natural position.
Separation of the labia edges or full V-wedge labiaplasty revision
Separation of the edges may occur if the surgeon chooses a poor technique, or bleeding under the skin takes place (hematoma). Sometimes post-surgery smoking or diabetes may also cause this problem. To perform the repair, your surgeon may simply trim the edges, but if it is not sufficient, a V-wedge labiaplasty will have to be repeated.
Insufficient tissue removal during primary surgery
A miscommunication between the patient and the surgeon (about the amount of labia tissue to be removed), or a poorly skilled surgeon may cause this condition. In this case, your revision labiaplasty will involve removal of the desired amount of additional labia tissue, either using linear trim method or the V-wedge technique.
It's Ideal to Have Your Labiaplasty Done Right the First Time
Getting your labiaplasty done correctly the first time itself is necessary. If you first work with a less qualified or less skilled surgeon, it may only expose you to greater risk, inconvenience, and additional costs of a revision labiaplasty later on.
Sometimes if the primary procedure is severely botched, you may not even have a second opportunity to get the desired results. You don't deserve to have a poor outcome, to decrease the chances of this you should carefully select an established plastic surgeon to carry about this surgery. Cosmetic surgeon Dr. Paul McCluskey receives patients from Atlanta, Buckhead, Georgia, and nearby areas for revision labiaplasty.
Contact the Atlanta Offices of Plastic Surgeon, Dr. Paul McCluskey
For more information on procedures and treatments offered by Plastic Surgeon, Dr. Paul McCluskey and the Plastic Surgery Institute of Atlanta, visit:
Serving patients in and around Atlanta, Buckhead, Morningside/Lenox Park, Virginia-Highland, Roswell, Candler Park, Midtown, Inman Park, Poncey-Highland, Ormewood Park, Roswell, Marietta, Georgia and other surrounding areas.