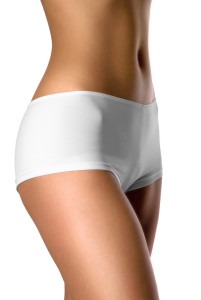 A woman may experience a change in her sexual aesthetic and vaginal laxity due to a variety of reasons, such as aging, childbirth, and hormonal fluctuations. Sometimes it could cause a reduction in erotic sensation and loss of tone in the labia majora. 
Plastic surgery procedures such as labiaplasty and vaginoplasty can effectively address these concerns, but some women may desire non-surgical vaginal rejuvenation. 
In such cases, safe and proven non-surgical cosmetic techniques can be used to accomplish vaginal rejuvenation. Laser and radiofrequency (RF) energy-based procedures can enhance collagen production while dermal filler injections can improve volume and G-spot sensation. 
Plastic surgeon Dr. Paul McCluskey provides sexual aesthetic procedures to patients in Atlanta, Buckhead, Georgia, and surrounding locations.
Laser and RF Treatments
Laser and RF systems can improve vulvar looseness and vaginal laxity in a non-invasive way. The procedure can be undertaken in a non-surgical manner by delivering targeted and gentle waves of RF energy or laser pulses directly into the vulvo-vaginal region. 
The energy will produce controlled heat in precise tissue layers, which help constrict the external labia and address internal vaginal laxity. The treated tissue will constrict into a tighter bundle. These heat-based techniques also promote the generation of new collagen for more sustainable, natural-looking outcomes, and may support tissue and nerve healing.
The laser or RF procedure can tighten the vagina at the opening as well as through the entire vaginal length. The patient and her partner will both be able to experience the results. This procedure tightens the labial tissue and significantly reduces sagginess. 
The patient will be able to achieve softer and smoother skin. After the treatment, the patient can easily wear tighter clothing without a feeling of self-consciousness. 
Dermal Filler Injectable Treatment
A simple, in-office dermal filler procedure can enhance volume in the labia majora. Women who are unhappy due to loss of fullness in the labia majora, and sometimes, in the mons pubis can accomplish satisfactory results with FDA approved dermal filler injectable treatment.
This injectable procedure can be undertaken using one of the safe, proven, and effective soft tissue fillers. The surgeon will recommend the most suitable filler, depending on the patient's vaginal laxity and personal preferences. Most cases involve the use of hyaluronic acid-based fillers as these are entirely biocompatible and safe and do not necessitate any prior allergy testing.
Correlating with this, the patient can achieve G-spot enhancement with the help of dermal filler injections. The location is typically around one to three inches in the vagina, immediately beyond the vaginal opening. After the injection, a tampon will be inserted to absorb drainage. 
The outcomes with dermal filler injections can typically sustain for around six months to one year. The post-op recovery is minimal, and the patient will not experience any major discomfort. Cosmetic surgeon Dr. Paul McCluskey receives patients from Atlanta, Buckhead, Georgia, and nearby areas for sexual aesthetic procedures.
For more information on procedures and treatments offered by Plastic Surgeon, Dr. Paul McCluskey and the Plastic Surgery Institute of Atlanta, visit:
Serving patients in and around Atlanta, Buckhead,  Roswell, Marietta, Georgia and surrounding areas.