The G-spot is clinically known as the Grafenberg Spot and is named after the Berlin-based gynecologist, Ernst Grafenberg. It is a lima bean shaped area surrounding the urethra containing clusters of nerve endings. It is located up to three inches inside the vagina on the anterior wall.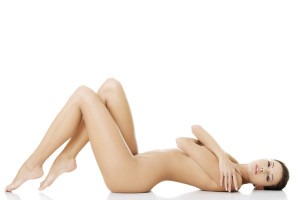 The G-Spot augmentation procedure is one of the more recent procedures available for the female body. The G-spot enhancement procedure is intended for women who would like to increase their ability to achieve orgasm through vaginal stimulation. This sensitive procedure should only be performed by a cosmetic surgeon with experience in sexual aesthetic techniques.
Dr. Paul McCluskey is a profound and kind plastic surgeon providing a wide range of sexual aesthetic procedures for women. Patients in Atlanta, Buckhead, Georgia, and other suburbs and neighborhoods in standout and growing Peach State have an opportunity to receive G-Spot augmentation from Dr. McCluskey.
Function of the G-Spot
When stimulated, the G-Spot can produce an intense orgasm and, in some women, may cause enhanced ejaculation. But G-Spot stimulation, which takes place inside the vagina, must not be confused with clitoral stimulation, which takes place on the outside of the vagina. The G-spot, in its difficult to reach location, often requires direct pressure from fingers or the male organ to generate an orgasm.
Filler-based Augmentation
G-Spot augmentation involves the use of injectable dermal fillers such as Juvederm or Restylane, which are FDA-approved filler products. Some other cosmetic fillers may also work well for this purpose. The dermal filler injection will enlarge the G-Spot by adding volume, making it easier to stimulate and achieve G-spot orgasm.
The effects of this treatment can last for as much as six to 12 months, depending on the skill of the cosmetic surgeon or another injection provider. This procedure is considered one of the best G-Spot augmentation techniques because it involves no cuts, incisions or painful surgery. Restylane and Juvederm are usually considered ideal filler injections for G-Spot enhancement.
Procedure
The patient will be positioned on her back like when she is having her pap smear. If she is able to locate the G–Spot, then the surgeon will mark it with a surgical marker. Thereafter, they will precisely insert a fine needle to introduce the hyaluronic acid based filler gel into the targeted spot. The filler gel usuall has its own local anesthetic, and the patient will not experience pain.
Unlike animal-based collagen injections, the filler injectable treatment will require no prior allergy testing. The complete injection procedure will be over in about 15 to 20 minutes. Results will often last significantly longer than what may be achieved with collagen injections.
Recovery
G-Spot augmentation with dermal fillers requires no specific downtime after the procedure. Patients can simply return to their normal routine, and may even engage in sexual activity the same day or the next day. In some cases, G-Spot augmentation may be combined with cosmetic vaginal surgeries such as labiaplasty or vaginal tightening. The recovery would require more time in such cases.
Noteworthy and successful plastic surgeon Dr. Paul McCluskey receives patients from Atlanta, Buckhead, Georgia, and other towns and communities in this region of the southeast for G-Spot augmentation.
For more information on procedures and treatments offered by Plastic Surgeon, Dr. Paul McCluskey and the Plastic Surgery Institute of Atlanta, visit:
Serving patients in and around Atlanta, Buckhead,  Roswell, Marietta, Georgia and surrounding areas.