Genital Surgery (FGCS)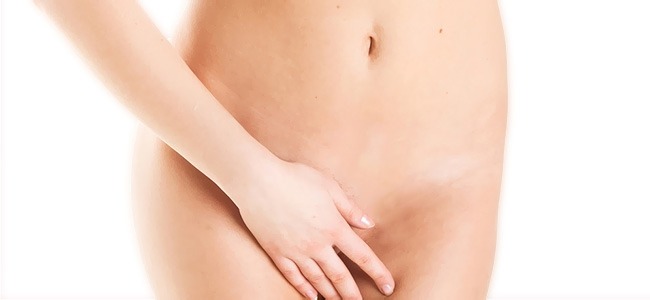 FGCS or female genital cosmetic surgery is growing in popularity and acceptance with each passing year. The average age of females seeking this surgery is also declining. Research shows that nearly one in three doctors have had patients below the age of 18 who asked for FGCS.
Almost all the doctors in the survey received questions from patients about "genital normality," which indicates that anxiety is pervasive among females with regard to the aesthetic appearance of their genitals. Plastic surgeon Dr. Paul McCluskey provides female genital cosmetic surgery to patients in Atlanta, Buckhead, Georgia, and surrounding communities.
Which Procedures are Included in Female Genital Cosmetic Surgery?
Female genital cosmetic surgery describes a group of elective surgeries that are performed to alter the vaginal appearance. Some of the popular procedures undertaken as part of FGCS include:
Labiaplasty: The number of labiaplasty surgeries in 2016 jumped by nearly 40 percent over the previous year. Surgery to reduce the size of labia minora or majora is the most sought-after FGCS procedure today. The procedure includes trimming the edges of the labia, and may sometimes involve clitoral hood reduction as well.
Hymenoplasty: This is a hymen restoration surgery that will repair the hymen to re-create its original intact position. All over the world women are seeking this procedure, which is also popularly known as "re-virgination" surgery. Women in some traditional communities more commonly request this surgery.
Vaginoplasty: This surgery is designed to tighten the loose vaginal muscles and make the vagina appear more youthful. Women in older age groups and those who have given birth are more likely candidates for this procedure. Popularity of vaginoplasty is also on the rise across the US.
Labiaplasty currently ranks as the fourth most popular plastic surgery in the US after liposuction, breast implants, and nose reshaping surgery. Among all the female genital cosmetic surgery procedures, labiaplasty is the most common.
Reasons for the Growing Popularity of FGCS
Researchers have been looking into the factors that are driving the growth and acceptance of labiaplasty and various other FGCS procedures. Plastic surgeons as well as researchers largely agree on the following factors that are leading to a growing demand for female genital cosmetic surgery:
Grooming Practices are Changing
The new grooming trends indicate that women are increasingly inclined to have everything about their body neat, clean and streamlined. This desire contributes to more women wanting to have FGCS procedures today.
Increased Focus on Athletic Activities
Although it is normal to have multiple or long folds in labia minora, women can sometimes become self-conscious about it when they are wearing a swimsuit, yoga pants, or other tight sportswear. It may also cause discomfort during activities such as bicycling or even sexual intercourse.
Desire to Enhance Sexual Aesthetics
A large number of women are now willing to seek improvement in the aesthetic appearance of their intimate areas. Innovative female genital cosmetic surgery procedures such as "designer vagina" surgery are now gaining wider popularity because of an increased consciousness among women to have a youthful and attractive vaginal appearance.
Cosmetic surgeon Dr. Paul McCluskey receives patients from Atlanta, Buckhead, Georgia, and nearby areas for FGCS.
Contact the Atlanta Offices of Plastic Surgeon, Dr. Paul McCluskey
For more information on procedures and treatments offered by Plastic Surgeon, Dr. Paul McCluskey and the Plastic Surgery Institute of Atlanta, visit:
Serving patients in and around Atlanta, Buckhead, Morningside/Lenox Park, Virginia-Highland, Roswell, Candler Park, Midtown, Inman Park, Poncey-Highland, Ormewood Park, Roswell, Marietta, Georgia and other surrounding areas.