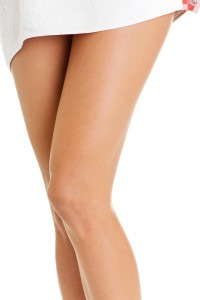 The labium can become enlarged or misshapen after childbirth, injury, genetics, or other factors that can cause discomfort and decreased self-confidence. Labiaplasty is a surgical vaginal rejuvenation procedure that seeks to improve the appearance and function of the labia. The Plastic Surgery Institute of Atlanta (PSI), led by plastic surgeon Dr. Paul McCluskey, provides labiaplasty surgery to patients in Atlanta, Marietta, Georgia, and surrounding locations.
Procedure
Your labiaplasty procedure technique is determined during your pre-op consultation with your goals and anatomy in mind. This procedure is performed as an outpatient surgery, as the excess labial tissue must be trimmed and reshaped. Small incisions are placed in concealed locations with dissolvable sutures. The surgery is usually to be completed in approximately under two hours, leaving the patient with a smaller, more attractive and functional labia.
Recovery
Following labiaplasty procedure, the patient will experience some discomfort, swelling and bruising for a few days. Your surgeon will prescribe pain medications and recommend ice compressions for your initial recovery time. To avoid complications, you should also:
 keep the area clean to avoid infection

wear loose fitting clothing to avoid rubbing

Avoid strenuous exercise for a month

Avoid sexual activity for a month

Use absorbent pads rather than tampons
Complications
It is expected to experience soreness, bruising and swelling following labiaplasty surgery. Temporary numbness of the area may also occur, and urination and sitting may also bring discomfort. Complications are rare, but may include bleeding during recovery, infection, scarring, and reduced sensitivity. Your surgeon is aware of potential risks and will choose techniques best suited to avoid these complications. Plastic surgeon Dr. Paul McCluskey provides labiaplasty to patients in Atlanta, Marietta, Georgia, and surrounding locations.
Contact the Marietta, GA Offices of Plastic Surgeon, Dr. Paul McCluskey
For more information on procedures and treatments offered by Plastic Surgeon, Dr. Paul McCluskey and the Plastic Surgery Institute of Atlanta, visit:
Serving patients in and around Marietta, Atlanta, Roswell, Buckhead, Morningside/Lenox Park, Virginia-Highland, Candler Park, Midtown, Inman Park, Poncey-Highland, Ormewood Park, Georgia and other surrounding areas.