Vaginal Rejuvenation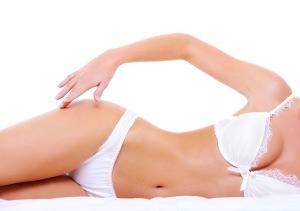 There are several gynecological procedures available for women which can bring them confidence and comfort along with less pain. Vaginal rejuvenation is one such unique treatment. It involves everything required for rejuvenating the vagina, such as treatment for increasing lubrication and surgical tightening the vagina.
Plastic surgeon Dr. Paul McCluskey provides vaginal rejuvenation procedures to patients in Atlanta, Marietta, Georgia, and surrounding locations.
Aesthetic and Medical Benefits
Vaginal rejuvenation plastic surgery and non-surgical procedures are generally performed for correcting problems that may occur after childbirth. Urinary incontinence, lack of vaginal tightness and absence of lubrication are a few conditions. Vaginal rejuvenation is becoming highly popular since issues following childbirth can impact a woman's sexuality and well-being.
Sexual dysfunction causes psychological distress in over 40% women, which is why an increasing number of women are opting for vaginal rejuvenation. There are several ways to rejuvenate a woman's genitalia, including surgical procedures, noninvasive treatments, creams, and injections.
Vaginal rejuvenation can involve designer vagina surgery, genital rejuvenation surgery, female genital plastic surgery, and vulvovaginal plastic surgery. Female genital cosmetic surgery may involve labiaplasty, vaginoplasty, clitoral hood reduction, monsplasty, and labia majoraplasty.
Purpose of Vaginal Rejuvenation
Vagina is an elastic muscle and may expand because of age or childbirth. The muscles expand during childbirth due to obvious reasons since a woman needs to push the baby out. However, with age, hormonal changes cause the surrounding connective tissues to lose strength. As a result, the vagina may lose elasticity.
It is possible the vaginal walls may become thin because of a lack of estrogen making one feel the vagina has become loose. This is also called vaginal atrophy. The looseness in vagina may make a woman feel inadequate and want vaginal rejuvenation.
The procedure can be sought by women to improve the quality of their life or for cosmetic reasons. Many women experience stress urinary incontinence after giving birth. Vaginal rejuvenation can come in helpful in such situations.
Key Takeaway
Vaginal rejuvenation ensures that the vagina stays lubricated. The woman would also feel tighter. The procedure ensures there is a lower chance of stress urinary incontinence. Women tend to sign on the dotted line for vaginal rejuvenation for cosmetic reasons as well. Sexual intercourse stops being painful when the vagina is tight and lubricated.
Urinary incontinence can cause a woman to lose confidence and become shy. She may not be able to fully enjoy physical activities. Vaginal rejuvenation can make sure a woman lives her life to the fullest. Vaginal rejuvenation may appear as a solution for several valid issues faced by women.
It's necessary to understand that no procedure can restore a body part to its former glory. Age causes the human body to undergo wear and tear. Vaginal rejuvenation cosmetic surgery is a safe and proven way to address emotional concerns and physical pain. However, you should have clear expectations from the procedure, and you should also know the limitations of the procedure.
Cosmetic surgeon Dr. Paul McCluskey receives patients from Atlanta, Marietta, Georgia, and nearby areas for advanced and innovative vaginal rejuvenation procedures.
Contact the Marietta, GA Offices of Plastic Surgeon, Dr. Paul McCluskey
For more information on procedures and treatments offered by Plastic Surgeon, Dr. Paul McCluskey and the Plastic Surgery Institute of Atlanta, visit:
Serving patients in and around Marietta, Atlanta, Roswell, Buckhead, Morningside/Lenox Park, Virginia-Highland, Candler Park, Midtown, Inman Park, Poncey-Highland, Ormewood Park, Georgia and other surrounding areas.