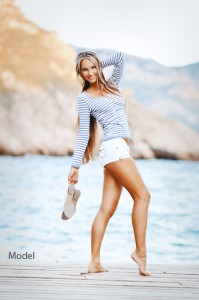 When a woman is properly informed about various aspects of vaginoplasty, she will be able to make a better decision about choosing this procedure. The patient should feel free to ask all relevant questions and clarify her doubts and concerns during the initial vaginoplasty consultation with the cosmetic surgeon.
It is equally important to select the right surgeon for an advanced procedure such as vaginoplasty. During the initial consultation, the surgeon will apprise the patient of their professional credentials as well as familiarize her with their practice.
Outstanding and reliable plastic surgeon Dr. Paul McCluskey provides vaginoplasty to patients in Atlanta, Buckhead, Georgia, and surrounding communities in The Peach State.
Questions Related to the Surgeon
How many years of training and practice experience you have in the area of plastic surgery? Do you take every procedure serious or have you done so many that it is not really a big deal to you?

Do you regularly perform sexual aesthetic procedures such as vaginoplasty, and do you have adequate experience specifically in this area?

Where would you perform vaginoplasty in my case, and will it be an outpatient procedure?

Is your practice equipped to handle any emergencies that may occur during or after the surgery?

Do you have a well-defined policy about revision procedures?
Questions Related to Vaginoplasty
Am I a good candidate for vaginoplasty?

Are there any non-surgical procedures that can replace vaginoplasty or be combined with it?

Will I need to adjust my current medications and make any other lifestyle or diet changes prior to this surgery?

Which vaginoplasty technique would be appropriate in my case, and will it involve general or local anesthesia?

Would you work with an anesthesiologist or a nurse nurse for my surgery?

How many days of leave should I apply for at my workplace for recovery?

Can you provide me access to a few vaginoplasty before and after pictures to understand the potential results?
Questions Related to Pre-op Preparation
Will I need to make any specific preparations in the days leading up to the vaginoplasty procedure?

Should I request my doctor to coordinate with you regarding the rescheduling of my prescription meds?

Can I return home the same day of the surgery, and will I need someone to accompany me?

Should I arrange for aftercare for a few days following the vaginoplasty surgery?

How much would be the cost of private duty nurse, if needed?

Questions Related to Costs
Do you charge a fixed fee vaginoplasty, or does it vary according to the specifics of a case?

What will be the total cost of vaginoplasty, including your professional fee as well as anesthesia and surgical room costs?

Does the cost cover post-operative office appointments, medical tests, prescription drugs and surgical garments?

What would it cost me to combine vaginoplasty with other surgical or non-surgical procedures, and does it make me eligible for a special package price?
Patients should also ask about the insurance and financing aspects in case of vaginoplasty surgery. Accomplished and cordial plastic surgeon Dr. McCluskey receives patients from Atlanta, Buckhead, Georgia, and other cities and towns in the amazing and impressive state of Georgia.   
For more information on procedures and treatments offered by Plastic Surgeon, Dr. Paul McCluskey and the Plastic Surgery Institute of Atlanta, visit: