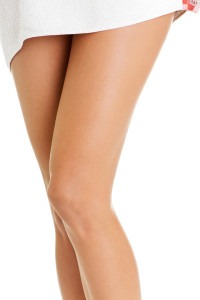 According to the American Society for Aesthetic Surgery, women are increasingly seeking cosmetic surgery procedures to enhance the appearance of their genital area. In recent years, the request for labiaplasty has increased by 48 percent in the US.
Plastic surgeon Dr. Paul McCluskey provides labiplasty to patients in Atlanta, Buckhead, Georgia, and surrounding locations.
Comfort in Wearing Tight Fitting Clothes
Women who are unhappy with the appearance of their labia may consider labiaplasty to look more attractive and comfortable in athletic wear such as yoga pants.
Yoga pants are quite form fitting. The tight fit of spandex pants can certainly accentuate large or distended vaginal lips. This may cause the patient to feel self-conscious, and at times, lead to physical chafing as well as discomfort during physical activities as well.
Another factor influencing the increasing demand for labiaplasty surgery is grooming trends. Waxing techniques that are popular today, such as the Brazilian bikini wax, can leave the vaginal region visibly exposed. This can accentuate the shape and size of the labia.
These issues can cause even women who were previously not self-conscious about their labial area to feel embarrassed by the length, shape, and size of their vaginal lips.
Common Difficulties with Enlarged Labia
Some common complaints from women with elongated or enlarged labia minora are as follows:
Challenging to wear swimwear or athletic wear

Pain during sexual activity

Discomfort while exercising

Self-consciousness about their appearance
Regardless of whether an oversized labia appearance occurs due to stretching during childbirth, genetic reasons, or hormonal fluctuations, any woman is a candidate for labiaplasty plastic surgery.
This proven surgical procedure can effectively remove excess and/or uneven labial tissue from the vaginal lips. The patient undergoes the procedure in-office under local anesthesia.
Patients undergoing the procedure do not feel any pain. In fact, women are usually relaxed, talking to the doctor, watching a movie, or reading. The recovery time is minimal as well.
Improved Aesthetics with Labiaplasty
Labiaplasty surgery improves the appearance of the labia. This may include the labia majora (outer vaginal lips) or the labia minora (inner vaginal lips), or both. Labia refer to the 'lips' around the vagina. The objective of the surgery is to make the labia smaller and to enhance the symmetry between the inner and outer labia.
Certain experts believe that tightening the vaginal tissue surgically may create an increment in sexual response. However, there is limited scientific evidence to support this claim.
Labiaplasty Procedure
A surgeon will perform the labiaplasty by simply trimming the excess tissue to enable the lips of the labia minora to remain properly tucked within the outer vaginal lips (labia majora).
The procedure can be carried out under local or general anesthesia. The recovery period is usually brief and uncomplicated. The patient will typically require pain meds, but only for a few days after the surgery.
Vaginoplasty
Many plastic surgeons now use the term vaginoplasty to encompass an array of cosmetic procedures, such as vaginal tightening, labiaplasty, and labiaplasty repair.
According to the American Congress of Obstetricians and Gynecologists (ACOG), the female genitals have a wide range of natural appearance. In anatomical terms, all of these appearances are acceptable.
Clinically, there is no particular way in which a labia or vagina can look 'right' in its appearance. However, an expert surgeon can individualize the labial shape and size to meet the patient's unique aesthetic requirements.
Today, a number of surgeons also use laser technology to perform labiaplasty. Cosmetic surgeon Dr. Paul McCluskey receives patients from Atlanta, Buckhead, Georgia, and nearby areas for labiaplasty.
For more information on procedures and treatments offered by Plastic Surgeon, Dr. Paul McCluskey and the Plastic Surgery Institute of Atlanta, visit:
Serving patients in and around Atlanta, Buckhead,  Roswell, Marietta, Georgia and surrounding areas.