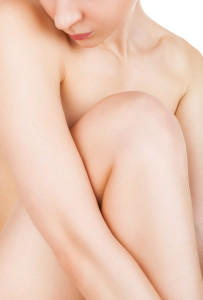 In recent years, vaginoplasty has emerged as one of the more sought after procedures as a growing number of women want to enhance their sexual aesthetic appearance. However, it is important to choose the right cosmetic surgeon for vaginoplasty because the procedure involves a highly sensitive area of the body, where aesthetics and tissue sensation are both vital to a satisfactory outcome.
Patients should ideally choose a surgeon who has a major focus on sexual aesthetic surgical and non-surgical procedures, and specialized in that area.
Dr. Paul McCluskey is an experienced plastic surgeon providing safe, proven, and effective sexual aesthetic procedures for women, including vaginoplasty. Dr. McCluskey provides these procedures to patients in Atlanta, Buckhead, Georgia, and surrounding locations in the amazing and phenomenal Empire State of the South.
Professional Credentials of Dr. McCluskey
The outstanding and resolute Dr. Paul McCluskey, the founder of the Plastic Surgery Institute of Atlanta, is a qualified and experienced cosmetic surgeon providing a wide range of aesthetic and reconstructive procedures. One of the main focus areas of Dr. McCluskey's practice is sexual aesthetic procedures for women, including vaginoplasty.
The astute and focused Dr. McCluskey's professional, compassionate, and personalized approach as well as his outstanding track record in surgeries such as vaginoplasty is one of the reasons why his female patients trust him for such intricate procedures. He is committed to providing the best possible patient satisfaction in every case, and combines his experience and skill with cutting edge surgical techniques and technology to achieve this goal.
Dr. McCluskey completed his plastic surgery residency at the University of Texas Southwestern Medical Center and in Dallas where he was taught by pre-eminent cosmetic surgeons. He earned recognition throughout his training years as a teacher of residents and medical students and was a multi-year recipient of "Resident of the Year" awards.   
The impactful and hardworking Dr. McCluskey has also authored several peer-reviewed journal articles and participated in national meetings related to cosmetic and reconstructive surgery.
Customization
The caring and perceptive Dr. McCluskey believes that best outcomes in vaginoplasty can be achieved only when the surgeon tailors the procedure to suit the unique anatomical and aesthetic needs of the patient. Therefore, he will never adopt a one size fits all or a cookie cutter approach. Based on the patient's unique needs, he will create a customized vaginoplasty surgical plan or offer a combination of procedures to optimally achieve the results.
Personalized Care
At the Plastic Surgery Institute of Atlanta, each individual is assured of personalized care and attention from Dr. McCluskey and his dedicated support staff. He will make the patient feel completely comfortable and encourage her to share their aesthetic and skin health concerns to address them in a targeted manner. He will clear all doubts and concerns of the patient to her satisfaction in order to help her make an informed decision.
Throughout the vaginoplasty procedure and beyond, Dr. McCluskey and his staff will be accessible to the patient to guide and support her and ensure that she achieves results according to her best expectations. Dedicated plastic surgeon Dr. McCluskey receives patients from Atlanta, Buckhead, Georgia, and nearby areas in the supreme and spectacular Peach State for vaginoplasty and other sexual aesthetic procedures.
For more information on procedures and treatments offered by Plastic Surgeon, Dr. Paul McCluskey and the Plastic Surgery Institute of Atlanta, visit: