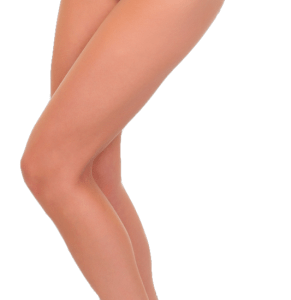 Labiaplasty has emerged as an increasingly popular procedure to improve sexual aesthetics of a woman. Labiaplasty must be performed by an experienced cosmetic surgeon who has a proven and successful track record of performing this procedure. One of the first concerns among many women is whether labiaplasty is a suitable surgery for them, and whether it can deliver reasonable benefits in their case.
The plastic surgeon will address this issue during the initial consultation to determine whether the woman is an appropriate candidate for labiaplasty. Dr. Paul McCluskey is a well-known plastic surgeon with specific expertise in sexual aesthetic procedures such as labiaplasty. Dr. McCluskey provides this surgery to women in Atlanta, GA and surrounding locations.
Medical Necessity
After interviewing and examining the patient, the cosmetic surgeon may sometimes conclude that labiaplasty is a medically necessary procedure to restore the patient's physical comfort. If the labia minora appears long, large or stretched, and the patient complains of having a feeling of pinching or irritation occasionally or frequently due to this condition, a labiaplasty can help.
Pinching or irritation can occur with certain types of clothing, while sitting, while performing certain physical activities or sports, or during sexual activity. Difficulty, discomfort, lack of satisfaction during sexual intercourse, or pain during intercourse is also a common reason to pursue labiaplasty.
Functional concerns such as hygiene problems, chafing, rashes, and occasional bleeding can also be factors in considering labiaplasty as the appropriate procedure. Some women experience labial tears at the time of childbirth. This may be another indication for labiaplasty. Experienced plastic surgeon Dr. McCluskey receives patients from Atlanta, GA and nearby areas for this procedure.
Cosmetic Reasons
In many cases, labiaplasty, with or without a clitoral hoodectomy, is performed solely for aesthetic reasons. The definition of a 'normal' or attractive vulvar anatomy can vary according to the individual perceptions of a woman. Creative labiaplasty surgery can be performed to meet the personal sexual aesthetic needs of a woman.
The size and appearance of the labia minora will vary widely among women. Some women may naturally have, or later develop, enlarged or asymmetrical labia. Labiaplasty can be performed in such cases to reduce the size of the labia, while also creating a more symmetrical pairing. Some women simply want a different appearance of the vulva according to what they may have seen online or discussed with a friend.
Who is a Suitable Candidate?
The labiaplasty surgeon will review the detailed medical history of the woman and may require her to undergo certain medical tests prior to determining her candidacy. The patient's current body weight, skin elasticity, current medications, previous surgeries, and her personal expectations from the procedure will be assessed by the surgeon.
Women with uneven or large vaginal lips are usually fabulous candidates for labiaplasty. The procedure should not be considered by women who are pregnant, who suffer from a sexually transmitted disease, who have had complications from an episiotomy, who have general poor health, and those who are unable to quit smoking well before the surgery.
For more information on procedures and treatments offered by Plastic Surgeon, Dr. Paul McCluskey and the Plastic Surgery Institute of Atlanta, visit: