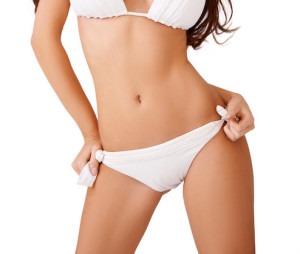 Vaginal laxity is a common issue among women. However, many women tend to ignore it even if it impacts their quality of life. Advanced treatments in plastic surgery, as well as non-surgical options, are now available to treat vaginal laxity.
At the time of the pre-op consultation, the surgeon will discuss various facets of vaginal rejuvenation treatment with the patient and explain the possible reasons for their vaginal laxity. This is part of their job and Dr. McCluskey works hard to be transparent with every potential patient he consults with. 
Plastic surgeon Dr. Paul McCluskey provides sexual aesthetic treatments to patients in Atlanta, Buckhead, Georgia, and surrounding locations.
Possible Causes
A variety of reasons can lead to vaginal laxity. Childbirth, aging, and specific medical conditions impacting collagen development in the skin and vaginal tissue are some common causes. 
Collagen loss can cause a feeling of sagging tissue and volume loss. Women typically complain of vaginal laxity following childbirth, and it may also impact their sexual satisfaction in certain cases.
But childbearing is merely one of the causes of vaginal laxity, which may prompt a woman to consider vaginal cosmetic surgery or non-surgical vaginal rejuvenation treatments. Other reasons for vaginal laxity include the following:
Aging

: Body muscles generally become lax with advancing age – this may occur no matter how healthy you eat or how much you exercise

Menopause

: Almost 50 percent of women experience significant vaginal laxity after menopause because of decreasing estrogen levels

Genetics

: Genetic disorders can impact collagen metabolism, leading to volume loss in vaginal tissue

Trauma

: Injury or trauma to the vagina
Prevalence 
Vaginal laxity is a more pervasive concern than most women like to believe. In a research study with over 400 women who had vaginal deliveries, it was found that over 50 percent of the women felt vaginal laxity. Due to childbearing, the vaginal and intraorbital tissues stretch to a point where some level of tissue elasticity is permanently lost, causing vaginal laxity. 
Women do not report vaginal laxity due to a variety of reasons. However, researchers indicate that nearly 76 percent of women will experience this issue at some point in their lives. Pregnancy and vaginal delivery can cause stretching and trauma. 
The possibility of the development of vaginal laxity is more likely in women who have more than one child, have a large infant, or undergo the use of forceps during the delivery.
Tone loss in the Labia
Another common problem among women is the loss of tone in the labia majora. This group of patients usually includes women who have experienced menopause. These women complain of lax tissue and muscle in the vaginal region as well as the loss of fullness in the labia majora. The loss of volume may also sometimes develop in the mons pubis area. 
Women who lost significant amounts of weight are also likely to experience this issue. They may experience a loose, wrinkled skin appearance, or a poor balance the labia majora and minora because of an oversized labia minora.
Cosmetic surgeon Dr. Paul McCluskey receives patients from Atlanta, Buckhead, Georgia, and nearby areas for sexual aesthetic treatments.
For more information on procedures and treatments offered by Plastic Surgeon, Dr. Paul McCluskey and the Plastic Surgery Institute of Atlanta, visit:
Serving patients in and around Atlanta, Buckhead,  Roswell, Marietta, Georgia and surrounding areas.