Labiaplasty Plastic Surgery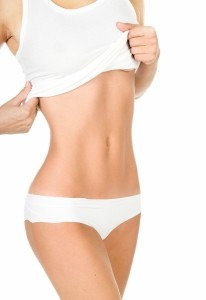 Labiaplasty is a cosmetic surgical procedure used to reshape outer and inner lips of vagina in women. Elongation or asymmetry of labia which is caused by childbirth, intercourse, aging or genetics can be cured by labiaplasty.
There are various reasons why patients want to undergo labiaplasty. The primary reason is to reduce the genital pain. Some patients just want to improve the look of their vagina or improve their sex-related expectations though labiaplasty is not designed for that purpose.
Ideal candidates for labiaplasty are women who suffer from chronic pain of enlarged vaginal lips which prevents them having pleasant sexual intercourse or wear tight clothing.
Types of labiaplasty
There are three types of labiaplasty:
In amputation technique, the size of labia is reduced by simply trimming the excess tissue. The tissue will be removed by using instruments such as laser or scalpel. Wound or bleeding will be controlled during the surgery.
Central wedge resection technique involves removal of tissues from labial center in triangular form. Remaining tissue will be retracted in order to reduce the labia size. It produces less amount of scarring than in amputation technique. Rare complications of numbness can occur for a short time after surgery.
De-epithelisation technique employs an alternative method of removing some layers of epithelium from both sides of labia. It produces least amount of scarring and damage to connective tissues. Numbness is most unlikely to occur in this technique but can increase the width of labia.
Cost
The total cost of labiaplasty will cover the charges for local anesthesia, plastic surgeon and facility. Reduction of both major and minor labia can be performed at the same time to avoid paying twice for anesthesia and facility. Overall price may fall anywhere in between $5000 to $10000. Insurance will cover the cost if the treatment is required for genuine reasons. Besides, medical facilities that provide labiaplasty will provide additional financing options.
Recovery – As explained by plastic surgeon
Patients are advised to strictly adhere to the cosmetic surgeon's guidelines for recovery since it is a very sensitive procedure. Intercourse is strictly not permitted for at least a month after treatment. Bruising in surrounding areas of labia will occur alongside tenderness and swelling for less than a week.
Use of medication is encouraged to speed up the recovery time. Pain killers and antibiotics can be prescribed to prevent infection. Hygiene products such as pads will provide comfort in times of post-surgical bleeding.
Risks
Concerns over the safety of vaginal cosmetic surgery have taken the center stage of medical debate. Risks involved with labiaplasty are seen to diminish the little benefits that it can provide. They are:
Bleeding
Numbness
Infection
Variation in pigmentation
Loss of symmetry between inner and outer labia lips
Increased pain and swelling
Buildup of scar tissue
If you are in need of some help then get in touch with experienced cosmetic surgeons like Dr. Paul McCluskey Atlanta, GA for a safe surgical solution.
For more information on procedures and treatments offered by Plastic Surgeon,  Dr. Paul McCluskey and the Plastic Surgery Institute of Atlanta, visit: