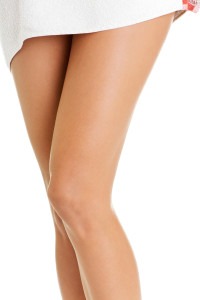 Vaginal rejuvenation is one of the important procedures that has been gaining acceptance and popularity among women in the US in recent years. The procedure may be performed by a trained cosmetic surgeon who has the necessary experience in sexual aesthetic procedures. Vaginal rejuvenation has proved to be a successful and satisfying surgery, and a growing number of women are encouraged to seek it due to positive word of mouth.
Vaginal rejuvenation essentially involves aesthetic enhance of the labia in order to create a more youthful and appealing vaginal appearance. Dr. Paul McCluskey is a leading expert in sexual aesthetic procedures who provides vaginal rejuvenation. Dr. McCluskey along with his experienced staff will prepare a customized surgical plan in accordance with the innermost aesthetic needs and anatomical requirements of a woman. He is a well-known plastic surgeon receiving patients from Atlanta, GA and surrounding communities.
Labia Related Aesthetic Issues
The length and shape of the labia majora or labia minora, or both may be impacted adversely due to a variety of causes such as childbirth, aging, disease, and gravitational pull. Over a period of time, these factors may lead to loose skin, asymmetry, or elongation of the labia.
If the labia minora is elongated, it can cause pinching or pulling sensation during physical or sexual activity. In some cases, the women may complain of less than satisfactory sexual intercourse or limitations in performing certain physical activities. Apparel choices may also get restricted for some women.
Procedure
Vaginal rejuvenation may be performed by an experienced cosmetic surgeon as an outpatient procedure. In most cases, it will involve only local anesthesia and mild sedation. The surgeon will sculpt the outer structures of the vagina to restore a more youthful vaginal look. The length of the labia or vaginal lips will be reduced. If the labia is irregular, it will reshaped surgically.
The procedure will involve the placing of tiny incisions in pre-decided locations around the labia. Through the incisions, the surgeon will excise the loose kin or smooth the edges of the labia minora as required. Incisions will then be closed carefully with sutures.
Vaginal rejuvenation may sometimes be combined with injectable dermal fillers to promote the tightening of the tissue. The entire procedure can be completed in about two hours. Vagina is a sensitive area, and it is important to choose a qualified and experienced plastic surgeon with a proven track record of performing this surgery successfully. Dr. McCluskey provides vaginal rejuvenation to patients in Atlanta, GA and nearby areas.
Impact on Sexual Pleasure
A patient may be worried about the effect of vaginal rejuvenation on her sexual pleasure. Scientifically, this aesthetic procedure is not designed to address the sexual satisfaction aspects. But many patients report improvement in sexual sensitivity because of the enhanced access to the clitoris.
Recovery
The patient can expect to return to her normal routine or go back to work in about a week. The surgeon will advise against sexual intercourse for about a month. Full results will be established in about two months as the swelling disappears completely.
For more information on procedures and treatments offered by Plastic Surgeon, Dr. Paul McCluskey and the Plastic Surgery Institute of Atlanta, visit: