Clitoral Reduction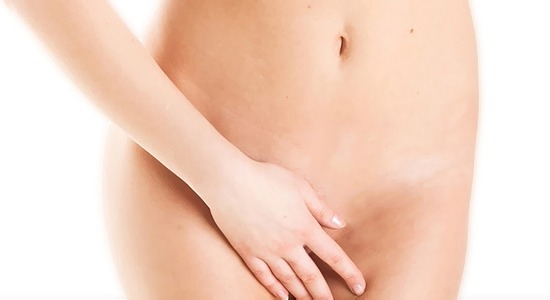 Clitoral hood reduction, clitoral unhooding, clitoridotomy, or clitoral hoodectomy is a cosmetic procedure performed for reducing prepuce or excessive skin covering the clitoris. The technique enhances the visual appearance of the pubic area in a woman. It also serves for improving sexual pleasure by making it more accessible. The clitoral hood has the clitoris concealed within it.
Plastic Surgery Institute of Atlanta, led by plastic surgeon Dr. Paul McCluskey, provides safe and proven clitoral hood reduction cosmetic surgery to patients in Atlanta, Marietta, Georgia, and surrounding communities.
Understanding the Clitoris
Clitoris is a female's most complex and primary erogenous zone. The glans or head of this tiny body party has over eight thousand sensory nerve endings. This is twice the number of nerve endings found in a penis.
The clitoris usually resembles a small pearl or a pea, though its size and sensitivity can differ from woman to woman. The clitoris becomes engorged when aroused by manual or oral stimulation in much the same way as the male penis. This enables the woman to have an orgasm.
Need for Clitoral Hood Reduction
The shape, size and thickness of the clitoral hood varies from female to female. The procedure is not always performed for medical reasons alone. Clitoral hood reduction can also be performed for aesthetic purposes to provide the vulva with a trimmer and neater look.
In certain cases, the clitoral hood can be extremely large. It may inhibit access to the clitoris preventing a woman from achieving sexual gratification. Large or thick hood can cause friction against clothing that can result in redness, soreness, and inflammation.
Women with enlarged clitoral hood often have large labial lips as well that protrude in an unsightly manner. Both the labia and clitoral hood can create obvious bulges if prominent. The outline can be seen against close-fitting outerwear. Women may cosmetically correct a prominent clitoral hood with clitoral hood reduction. They may get a labiaplasty performed at the same time to correct prominent labia.
Clitoral Hood Reduction Procedure
Clitoral hood reduction surgery is performed as an outpatient procedure under general or local anesthesia with IV sedation. Specialized surgical or laser instruments are used for removing predetermined amounts of superfluous hood tissue. This ensures stimulation and easy accessibility to the clitoris.
The clitoral head is left alone and not modified in any way. Surgeons may perform additional procedures, such as vaginal tightening, hymenoplasty or vaginoplasty if the patient so desires. Clitoral hood reduction is a form of microsurgery. There will be no scars once complete healing is done. Barely visible, tiny incisions will be concealed in the tissue folds around the surgical area.
You may experience slight numbness after the surgery. However, this should subside on its own in a few days. Numbness is not indicative of any damage. In fact, the clitoris will become more sensitive once the effect wears off because of easier accessibility. The procedure doesn't take more than an hour.
Cosmetic surgeon Dr. Paul McCluskey receives patients from Atlanta, Marietta, Georgia, and nearby areas for innovative and advanced clitoral hood reduction plastic surgery procedure.
Contact the Marietta, GA Offices of Plastic Surgeon, Dr. Paul McCluskey
For more information on procedures and treatments offered by Plastic Surgeon, Dr. Paul McCluskey and the Plastic Surgery Institute of Atlanta, visit:
Serving patients in and around Marietta, Atlanta, Roswell, Buckhead, Morningside/Lenox Park, Virginia-Highland, Candler Park, Midtown, Inman Park, Poncey-Highland, Ormewood Park, Georgia and other surrounding areas.