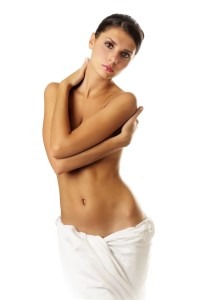 Vaginal rejuvenation is becoming increasingly popular and with it procedures like labiaplasty are being requested at plastic surgeons more often. If you are in the Atlanta, GA area then you have access to reputed cosmetic surgeons like Dr. Paul McCluskey to ensure you feel safe and comfortable while you undergo this delicate procedure.
Why you need to pick a labiaplasty plastic surgeon with care
While the procedure is now becoming fairly routine with thousands of women undergoing labiaplasty each year, there are some risks that you run if you go with a less experienced surgeon with limited expertise. Errors during a labiaplasty could cause scarring, infection, pain and impact your sensitivity in the region as well.
When you're undergoing something as sensitive as a labiaplasty or a labiaplasty repair, you need to be sure about the plastic surgeon you have chosen. It pays to do some background work before you settle on which cosmetic surgeon in Atlanta, GA will perform the surgery on you.
How to choose your labiaplasty plastic surgeon in Atlanta
Are the facilities modern and spotless? The need for hygienic surroundings when you undergo labiaplasty or vaginal rejuvenation procedure cannot be emphasized enough.  Dr. Paul McCluskey has state-of-the-art facilities that meet the strictest cleanliness norms.
What are the surgeon's credentials? What is his track record? Is there proven expertise in the field? Is his success rate good? Request whatever information it is that you may need to put your mind at ease.
At Dr. Paul McCluskey's in Atlanta,GA the team understands that you are an empowered woman who is choosing to work on the aesthetics of her body. Your comfort is paramount and every effort will be made to ensure you feel well looked after as you undergo this surgery to improve your sexual aesthetics.
What to ask your labiaplasty plastic surgeon
When you go in for your first consultation on labiaplasty or vaginal rejuvenation with your plastic surgeon, be prepared to answer a few questions and use the opportunity to understand the process better.
Your Labiaplasty plastic surgeon will go over your reasons for undergoing this procedure and see if this is what is best suited to meet your needs. He or she will explain what to expect during surgery, costs, dos and don'ts prior to the procedure and recovery times as well.
Women who elect to have this surgery typically have enlarged labia which could have been brought on by childbirth, injury to the area, and in some cases even due to an illness. Reasons to opt for the procedure may be functional or aesthetic or a combination. For some, it is a means to enhance and heighten sexual sensitivity by getting rid of some of the skin that otherwise covers the clirotis. For others, it is about overcoming constant irritation or discomfort and problems with maintaining good personal hygiene due to the enlarged labia.
Dr. Paul McCluskey uses the consultation to evaluate your case to see if your expectations are likely to be met by undergoing the labiaplasty or if there is some alternative better suited to you.
 For more information on treatments and procedures offered offered by Plastic Surgeon, Dr. Paul McCluskey visit: