Rejuvenation Surgery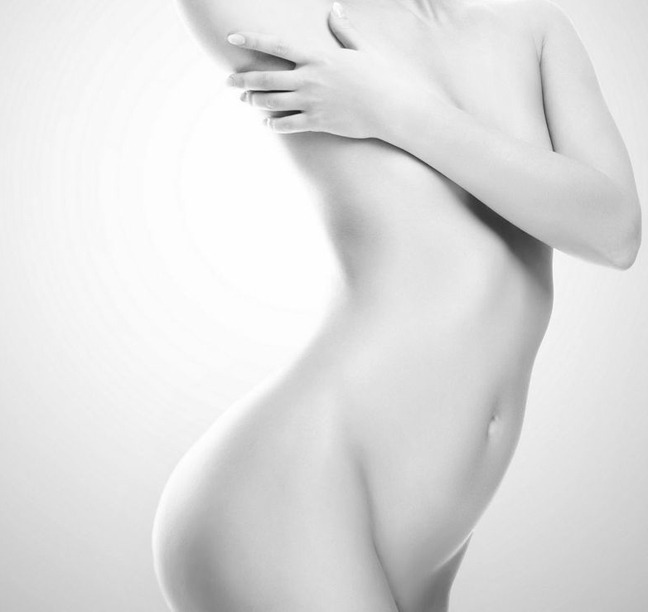 Female genital rejuvenation surgery involves a variety of procedures, both surgical and non-surgical. The procedures are carried out by a skilled plastic surgeon to repair, tighten, and improve the appearance or sexual function of the vagina. Usual surgeries include labiaplasty, vaginoplasty, and labia augmentation among several others.
Make sure you explain your concerns and personal aesthetic needs to your surgeon at the time of pre-op consultation. Plastic surgeon Dr. Paul McCluskey provides female genital rejuvenation surgery to patients in Atlanta, Buckhead, Georgia, and surrounding communities.
Procedures Involved in Inner Vaginal Rejuvenation
Surgical inner vaginal rejuvenation doesn't focus on the external genitalia or vulva, which includes the mons pubis, labia and clitoral hood. The procedures are designed to improve the look and function of the inner vaginal opening. Vaginoplasty, perineoplasty, and hymenoplasty are common procedures in this surgery.
Vaginoplasty (Posterior Colporrhaphy)
This surgery is used to tighten a woman's vaginal canal after it becomes loose due to childbirth or normal aging. Your cosmetic surgeon will excise excess mucosa skin and bring the vaginal muscles closer.
Perineoplasty
Perineum refers to the skin tissue area extending from the vagina to the anus. It is often damaged after childbirth or episiotomy. Perineoplasty may be combined with vaginoplasty to remove excess perineum skin and tighten posterior muscles. The plastic surgery procedure helps eliminating a feeling of looseness in the area while improving the overall look and function of the female genitalia.
Hymenoplasty (Hymenorrhaphy)
Hymenoplasty or "revirginization" is a surgical technique that reconstructs the hymen. The procedure is usually requested by women from cultures where virginity and unbroken hymen are valued in unmarried women. In the United States, women may want to undergo this procedure to "relive" the experience of feeling intact again.
Procedures Involved in Outer Vaginal Rejuvenation
Your plastic surgeon while rejuvenating the outer vaginal area will focus on procedures, like labia augmentation with fat transfer, labiaplasty, monsplasty, and clitoral hood reduction.
Labia Augmentation with Fat Transfer
Labia augmentation is performed with a singular goal to create a rejuvenated, more youthful looking vagina. This is done by enhancing the structure of the labia majora. This procedure is also called "labia puffing" and involves two popular methods – labia augmentation with hyaluronic fillers and labia augmentation with fat transfer.
The donor fat is extracted from sites with surplus fat deposits during labia augmentation with fat transfer. It is then evenly injected across the labia majora to eliminate wrinkling or sagging vaginal skin.
Labiaplasty
The inner lips of the vulva are called labia minora while the outer lips are called labia majora. Labiaplasty is a highly popular vaginal rejuvenation procedure. The cosmetic surgeon will trim away any excess tissue on the labia minora or majora while performing this procedure. The results of this surgery are intended to relieve any discomfort because of longer labia lips.
It is also intended to eliminate or reduce the need to pull and tug at the lips and to improve the overall appearance of the female genitalia. Cosmetic surgeon Dr. Paul McCluskey receives patients from Atlanta, Buckhead, Georgia, and nearby areas for female genital rejuvenation surgery.
Contact the Atlanta Offices of Plastic Surgeon, Dr. Paul McCluskey
For more information on procedures and treatments offered by Plastic Surgeon, Dr. Paul McCluskey and the Plastic Surgery Institute of Atlanta, visit:
Serving patients in and around Atlanta, Buckhead, Morningside/Lenox Park, Virginia-Highland, Roswell, Candler Park, Midtown, Inman Park, Poncey-Highland, Ormewood Park, Roswell, Marietta, Georgia and other surrounding areas.