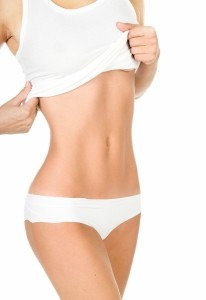 Labiaplasty is a procedure performed by a cosmetic surgeon to improve the shape and size of a woman's labia minora or majora or both in order to enhance her overall sexual aesthetics. In recent years, a growing number of women have been recognizing the benefits of this procedure and seeking labiaplasty to address their need for an improved vaginal appearance.
However, many women are still concerned about whether the procedure may be able to address their need for sexual aesthetics successfully. An experienced plastic surgeon will encourage a woman to ask questions and satisfy all her doubts and concerns before she is ready to go ahead with labiaplasty. Dr. Paul McCluskey is an eminent plastic surgeon providing labiaplasty to patients in Atlanta, GA and surrounding communities.
Am I a Suitable Candidate for Labiaplasty?
Perhaps the most important question that a woman should ask the cosmetic surgeon during her initial consultation for labiaplasty is whether she makes a good candidate for this procedure. The surgeon will closely engage with the patient to assess her innate need for sexual aesthetic enhancement and the reasons why she is seeking labiaplasty.
The surgeon will also perform a physical examination to determine the real condition of the labia and the existing elasticity of the tissue and skin. An experienced plastic surgeon will also evaluate the woman's current health status and her history of vaginal surgery, if any. Based on this detailed objective evaluation, the surgeon will be able to recommend whether labiaplasty is the most appropriate treatment option for her.
What Kind of Aesthetic Improvement can I Expect after the Surgery?
For a prospective candidate for labiaplasty, it is important to have a clear idea about what the procedure can or cannot do for her. This will allow the patient to form realistic expectations from labiaplasty. Such patients will typically achieve higher satisfaction levels once the final results of the surgery have been established. The surgeon will provide a clear explanation about what kind aesthetic improvements can be achieved with labiaplasty.
Many surgeons will also present labiaplasty before and after photos during this consultation process in order to provide a clear visual understanding of the results. This effort on part of the surgeon will enable the patient to make an informed choice whether to go ahead with the procedure. The surgeon may also clarify about whether any enhancement in sexual satisfaction during intercourse may be achieved with this procedure.
What to Expect During the Recovery Process?
Recovery is an important part of any surgical procedure. Many patients ignore this aspect while considering labiaplasty, but it should be one of the vital questions to ask during the initial consultation process. The surgeon will advise the estimated downtime that may be involved in her labiaplasty surgery.
Particularly for working women and busy mothers, this can be a key determining factor whether to go ahead with the surgery. The surgeon will also advise the expected level of discomfort and the kind of precautions that will be needed in the initial recovery phase to minimize the risk of infection. Sexual activity will also have to be avoided for several weeks following labiaplasty.
For more information on procedures and treatments offered by Plastic Surgeon, Dr. Paul McCluskey and the Plastic Surgery Institute of Atlanta, visit: