Sex after Plastic Surgery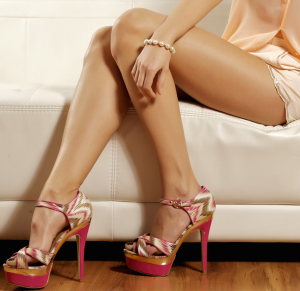 Plastic surgery can be a life altering procedure in many cases. It raises a person's self-esteem, makes them feel good in their own skin, and often enhances their desire to live a more enriched life. It may also make a person's sex life more satisfying and fulfilling when they and their partner feel good about their bodily appearance.
Dr. Paul McCluskey is a committed plastic surgeon providing various cosmetic procedures for the breast, body and face, including sexual aesthetic procedures. Dr. McCluskey will advise the patient about all aspects of the procedure, including post-operative phase and how long they should wait before they can have sex. He provides cosmetic surgery to patients in Atlanta, GA and surrounding locations.
Having Sex after Plastic Surgery
Patients often go through a considerable degree of anxiety about the post-operative recovery phase. They want to resume their normal life and activities as early as possible and are usually excited about the idea of enjoying their improved body figure to the fullest. However, it is important to following the advice and instructions of the cosmetic surgeon about the recovery phase, and let the body recover well from the surgery.
Sex is a vigorous physical activity, and like other strenuous activities and exercises, it should be avoided until the wounds have healed sufficiently. In many plastic surgery procedures, the sutures and drains may be removed only after a week or 10 days. In any case, until this is done, sexual activity must be avoided. Once the plastic surgeon reviews the status of healing at the end of first week or 10 days, they will be able to advise the patient about when they may be able to resume sexual activity.
Some patients may undergo major procedures such as tummy tuck, breast augmentation or body lift surgery. These will typically require a longer recovery period compared to a procedure such as eyelid lift or neck liposuction. Some patients may receive a specific sexual aesthetic procedure such as labiaplasty. In such a case, the patient will have to refrain from sexual activity until the tissue is healed in the vaginal area.
The severity and complexity of each case can be different even when two patients receive the same surgery. The patient's natural healing capacity and how diligently they follow the post-surgical care instructions can also make a difference to how quickly the body heals following surgery. Leading cosmetic surgeon Dr. McCluskey receives patients from Atlanta, GA and nearby areas for various surgical and non-surgical aesthetic procedures.
The Wait is Worth It
A study published in the Aesthetic Surgery Journal showed that cosmetic procedures can significantly improve an individual's sex life. Ninety-five percent of women who participated in the study reported improvements in body image, irrespective of the type of procedure they received.
Interestingly, four in five breast augmentation respondents reported increased sexual satisfaction, while half of the body patients declared an enhanced ability to achieve an orgasm. The best way to achieve these results is to resume sexual activity gently at a time when the surgeon has approved of it.
For more information on procedures and treatments offered by Plastic Surgeon, Dr. Paul McCluskey and the Plastic Surgery Institute of Atlanta, visit: