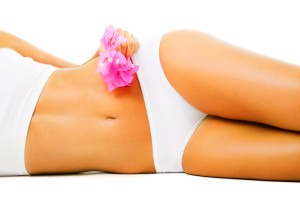 There is a significance increase in demand for cosmetic surgery to reshape the labia and rejuvenate other aspects of the vagina.
The American Society for Aesthetic Plastic Surgery (ASAPS) reports that in 2014, the procedures that displayed the largest growth in volume on a year-over-year basis included labiaplasty, which increased by 49 percent.
Labiaplasty has a 94 percent 'Worth It' rating on RealSelf.com from 388 posted reviews.
RealSelf reports that consumer satisfaction with labiaplasty has risen over the years. According to the site, women are highly satisfied with the results. Visitors to vaginal rejuvenation topics, such as labiaplasty, have risen by 41 percent year-on-year.
In the last three months alone, half a million consumers have researched on RealSelf and, in the past year, consumers have viewed 3.8 million pages of content on vaginal rejuvenation. Labiaplasty is the most important topic, and represents 68 percent visits to this content.
The numbers of procedures are rising each year as vaginal rejuvenation has gains popularity. This procedure was once thought to be a dirty little secret.
But now women are actively searching online for providers, joining platforms to discuss their concern with other women, and conducting research on all alternatives available.
Plastic surgeon Dr. Paul McCluskey provides vaginal reshaping surgery to patients in Atlanta, Buckhead, Georgia, and surrounding locations.
Women's Cosmetic and Functional Concerns about Vagina
Oversized, wrinkled, hanging, or uneven labia minora
Displeased with their vaginal appearance due to dark pigmentation, length, asymmetries
Discomfort, pain, or irritation from sports or exercise
Unable to wear specific clothing, bikinis, tight jeans, lingerie
Odor and hygiene problems
Stress incontinence

Multi-directional urine stream

Feel embarrassed or self-conscious by their vaginal structure, or camel toe appearance

Inhibited from sexual activity, reduced sensation or friction during intercourse, feeling of a wide or loose vagina

Unable to engage in normal activities
Vaginal Reshaping Techniques
Labiaplasty and other vaginal enhancement procedure are now attracting a lot of attention. Labia reduction seems to be the most sought-after type of vaginal plastic surgery by all accounts. But the list of options only starts here.
Practitioners providing these services indicate that hymenoplasty (revirgination), vaginoplasty, labial fat injections, clitoral hood reduction (clitoral unhooding), and G-spot enhancement are becoming the most popularly requested procedures.
Women who are unhappy with their vaginal appearance but do not want to undergo surgery can benefit from new and exciting non-surgical vaginal rejuvenation options.
Emerging Non-Surgical Approaches
In this category, the newest entries include devices using CO2 fractional energy or radiofrequency to prompt the recovery of genital mucosa by promoting the generation of collagen and restoring blood supply.
The treatment may include delivering energy externally to treat tissue laxity and internally to enhance the functional aspects of the vagina.
The simplicity of these systems is that the procedures are often undertaken in a clinical setting, take 15 to 30 minutes without the need for an anesthetic, and there is minimal to no discomfort, downtime, or side effects for the patient.
Takeaway
Similar to men who experience erectile dysfunction, women are starting to feel emboldened to take steps to enhance their self-confidence and sex lives. Experts believe that advanced vaginal rejuvenation treatments for women will significantly improve women's sexual well-being and overall health.
Cosmetic surgeon Dr. Paul McCluskey receives patients from Atlanta, Buckhead, Georgia, and nearby areas for vaginal reshaping procedures.
For more information on procedures and treatments offered by Plastic Surgeon, Dr. Paul McCluskey and the Plastic Surgery Institute of Atlanta, visit:
Serving patients in and around Atlanta, Buckhead, Roswell, Marietta, Georgia and surrounding areas.