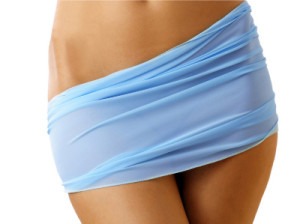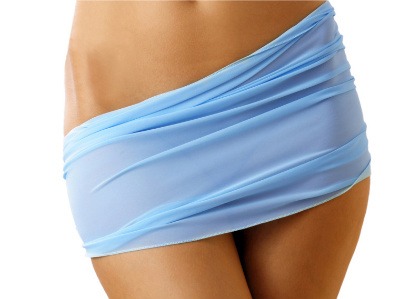 Vaginal rejuvenation can be undertaken using plastic surgery as well as non-surgical treatments. Women seeking vaginal rejuvenation in a non-surgical manner may consider radio frequency (RF) and laser treatment options for safe and effective outcomes.
Plastic surgeon Dr. Paul McCluskey provides sexual aesthetic treatments to patients in Atlanta, Buckhead, Georgia, and surrounding locations.
RF-based Vaginal Tightening
Looseness in the vagina and vulvar sagging can be improved without cosmetic surgery. An innovative RF device can deliver targeted and gentle energy directly to the impacted vulvo-vaginal area. The deep heat created through this energy will allow the tightening of the external labia as well as reduce internal vaginal laxity. The impacted tissue will be constricted into a tauter bundle.
The treatment provider can develop more natural-looking and sustainable results using the RF technique as it promotes the manufacture of new collagen fibers. It will enhance volume and may also support tissue and nerve healing. The labial tissue will become tighter, and the skin in the vaginal area will feel smoother and softer.
Patients typically become more confident with RF-based vaginal rejuvenation and are able to wear fitted clothing without a feeling of self-consciousness.
In addition, the treatment enables the creation of thicker, softer skin, and increased moisturizing as of the internal and external areas. Patients achieve improved aesthetics and comfort and are usually able to enjoy enhanced sexual activity.
The RF procedure does not involve any incisions, cuts, or needles. The recovery duration is minimal, and possible risks and complications are minimal in the hands of a skilled provider.
Laser-based Vaginal Rejuvenation
Laser vaginal rejuvenation is meant to improve vaginal control, strength, and muscle tone. The procedure will effectively reduce the internal and external vagina diameters as well as augment the perineal body. Enhanced frictional forces after the treatment will enable the patient to achieve improved sexual satisfaction.
Laser technique allows for delicate cutting with high precision, which results in a relatively bloodless procedure. The patient will undergo rapid healing after this minimally invasive vaginal rejuvenation procedure.
Laser vaginal rejuvenation is undertaken as an outpatient procedure using local anesthesia and light sedation. The time taken to complete the procedure can range between one to two hours, depending on the extent of correction necessary and whether both anterior and posterior muscle walls require treatment.
An innovative laser beam will be used to precisely dissect without causing any damage to the adjacent normal nerves and tissue. After this, the surgeon will tighten the muscles of the anterior, posterior, and perineum via fine sutures. They will also tighten the muscles according to a pre-determined, individualized surgical plan in discussion with the patient.
After the laser procedure, the patient will be moved to a recovery room, and she will be kept under observation for one to two hours. She will then be able to return home, accompanied by an adult caregiver. Cosmetic surgeon Dr. Paul McCluskey receives patients from Atlanta, Buckhead, Georgia, and nearby areas for sexual aesthetic treatments.
For more information on procedures and treatments offered by Plastic Surgeon, Dr. Paul McCluskey and the Plastic Surgery Institute of Atlanta, visit:
Serving patients in and around Atlanta, Buckhead, Morningside/Lenox Park, Virginia-Highland, Candler Park, Midtown, Inman Park, Poncey-Highland, Ormewood Park, Roswell, Marietta, Georgia and other surrounding areas.