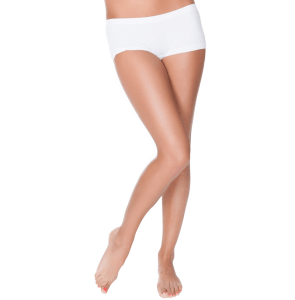 The overall structure and appearance of the vaginal area differs greatly from one woman to the next. There is surgical help available if childbirth, pregnancy, and aging cause the vaginal tissue to change. You can get vaginal rejuvenation and labiaplasty cosmetic surgery performed for reshaping the inner vaginal lips, called labia minora.
Women with excessively asymmetrical or large labia tissue may want this surgery performed if they experience embarrassment, discomfort, and other issues. Diligent plastic surgeon Dr. Paul McCluskey provides safe and proven sexual aesthetic procedures, such as labiaplasty, to patients in Atlanta, Marietta, Georgia, and surrounding locations.
Overview of the Labiaplasty Procedure
When the vaginal lips become enlarged, it can be uncomfortable wearing leggings or swimsuits. This is because certain types of clothing put extra pressure on the vulva. This results in skin irritation. Careful tissue reduction can help in alleviating these problems. It can also make the area more comfortable. The removal of unnecessary vaginal tissue in some cases can reveal the clitoral head and heighten sexual pleasure.
This is particularly true when the surgery includes reducing the clitoral hood. Labiaplasty plastic surgery may be performed as an outpatient procedure under local anesthesia. A responsible surgeon will create a personalized surgical plan for ensuring best results.
Sexual Sensation Following Labiaplasty
Many women are concerned about sexual sensitivity following vaginal rejuvenation or labiaplasty. You should note that vaginal sensitivity is based on how well the surgery was performed and how long your body needs to heal. You should avoid sexual intercourse and strenuous activity for at least 4 – 6 weeks.
The sexual sensations you experience following the surgery should not feel any different since no nerves are damaged or removed during the surgery. Instead, many patients report enhanced sensation since unnecessary tissue is removed from the vagina.
Labiaplasty Side Effects
Most patients are likely to feel minor discomfort at the surgical site as with any other surgery. It is normal to experience inflammation and swelling. This can be relieved with a cold compress. Based on this, you should not apply it directly to the skin. Drugstore pain medications can help you remain comfortable during the recovery period. Your surgeon may also prescribe pain medications to alleviate the soreness.
You can shower but make sure you don't submerge the treated area for a few weeks following the surgery. It is normal to witness slight discharge and spotting during the healing process. It's vital that you report any excess fluids to your surgeon immediately. Having the procedure performed by a board-certified will ensure successful and safe results.
Every patient has a unique body structure and they heal in different ways. This makes it important for you to keep all your follow-up appointments and highlight any concern you may have. You should be able to enjoy a more rejuvenated vagina once the swelling subsides and the tissue heals.
This should take anywhere between 4 – 6 weeks. Again, it's not recommended to have intercourse during this time. Seasoned cosmetic surgeon Dr. Paul McCluskey receives patients from Atlanta, Marietta, Georgia, and nearby areas for sexual aesthetics surgery, such as labiaplasty.
Contact the Marietta, GA Offices of Plastic Surgeon, Dr. Paul McCluskey
For more information on procedures and treatments offered by Plastic Surgeon, Dr. Paul McCluskey and the Plastic Surgery Institute of Atlanta, visit:
Serving patients in and around Marietta, Atlanta, Roswell, Buckhead, Morningside/Lenox Park, Virginia-Highland, Candler Park, Midtown, Inman Park, Poncey-Highland, Ormewood Park, Georgia and other surrounding areas.