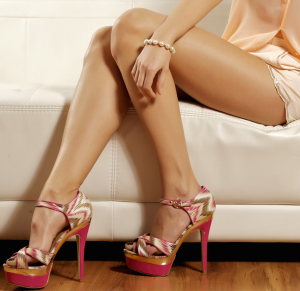 Vaginal tightening and rejuvenation procedures have consistently grown in popularity among women in the US over the last few years. It is vital to choose an experienced cosmetic surgeon with dedicated expertise in the area of sexual aesthetics.
The surgeon may recommend surgical or non-surgical treatment approaches to vaginal tightening, depending on the patient's needs. In some cases, both treatments may be combined for better effect. Dr. Paul McCluskey is a well-known plastic surgeon providing vaginal tightening procedures to patients in Atlanta, GA and surrounding locations.
Surgical Options
Labiaplasty
Labiaplasty has emerged as one of the fastest growing plastic surgery procedures in the US. It usually involves reduction of the inner vaginal lips or labia minora, but may sometimes also involve a correction of the outer vaginal lips or labia majora. The cosmetic surgeon may recommend this procedure to correct asymmetry, elongated labia minora, restricted movements and clothing, and difficulties in sexual activity.
Cosmetic Vaginoplasty
Tightening of the loose or stretched vaginal canal can be performed with cosmetic vaginoplasty procedure. The surgeon will remove excessive vaginal lining, and if the surrounding muscles are weak or loose, these may be tightened at the same time. The goal of the procedure is to improve friction during sexual intercourse in order to enhance sensation and pleasure. A woman may like to have this surgery following childbirth, which can cause permanent stretching of the vaginal canal.
Clitoral Hood Reduction
Clitoral hood reduction surgery may be performed if the tissue overlying the clitoris is excessive and redundant. A small incision will be placed in the targeted area to resect the loose tissue. The surgeon will leave some amount of tissue in place to provide adequate coverage of the clitoris during daily activities. Clitoral hood reduction is often performed in conjunction with other vaginal rejuvenation procedures. Leading plastic surgeon Dr. McCluskey receives patients from Atlanta, GA and nearby areas for this surgery.
Non-Surgical Options
Labia Majora Volumizing
Due to aging and other factors the labia majora can lose volume and become wrinkled, causing functional and aesthetic concerns for a woman. The surgeon has the option to perform a fat grafting injection procedure, which involves the transfer of patient's own living fat tissue from another area to the labia majora. Alternatively, the surgeon may use dermal filler injections to achieve similar effects for a temporary period of about one year.
Monsplasty
The hormonally sensitive mons pubis region may undergo a shape change following menopause or weight fluctuations. The surgeon may use fat grafting or dermal filler injectable treatment in a targeted manner to reshape and volumize the area. In a few cases, if the area appears bulky, the surgeon may also perform minor excision or liposuction.
ThermiVA RF Treatment
ThermiVa is a non-invasive radio frequency based treatment to correct vaginal looseness and vulvar sagging. It involves controlled delivery of RF energy directly to the vulvo-vaginal area. The heat generated through this technique will tighten external labia as well as reduce inner vaginal laxity. The treatment also promotes new collagen production for more sustainable outcomes.
For more information on procedures and treatments offered by Plastic Surgeon, Dr. Paul McCluskey and the Plastic Surgery Institute of Atlanta, visit: