Does insurance cover labiaplasty?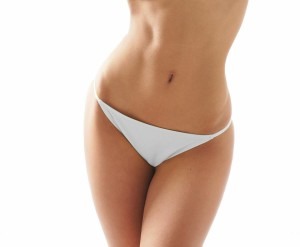 Labiaplasty is a cosmetic surgery procedure that can reshape the inner vaginal lips. It may be a medical necessity when large or irregular labia minora lead to frequent infections as well as issues with urination or feminine hygiene.
In such cases, the surgeon's office may assist the patient with regard to their insurance coverage for the procedure.
According to figures released by the American Academy of Cosmetic Surgery, there has been a 100.7 percent rise in the number of vaginal rejuvenation surgeries performed on women in the US between the years 2008 and 2009. In regards to these procedures, labiaplasty is one of the most sought-after surgeries.
Dependable plastic surgeon Dr. Paul McCluskey provides labiaplasty to patients in Atlanta, Buckhead, Georgia, and other towns and suburbs in the glorious state of Georgia.
Possibility of Insurance Coverage
Women with uneven and substantial labia minora, which is known medically as labial hypertrophy, can offer their inner vaginal lips a sleeker, more youthful appearance through labiaplasty.
Labiaplasty balances and/or reduces the size of the vulva's inner lips or external female genitals. The labia minora will not extend outside the outer vaginal lips following a labiaplasty.
As per the experts, similar to any cosmetic surgery, labiaplasty may also receive insurance coverage when it is considered a medical necessity and not an aesthetic procedure. Whether or not a patient's labiaplasty surgery will be covered by insurance also depends on the policy terms.
Labial hypertrophy is believed to be a medical condition when it leads to irritation and recurrent infections. In such cases, the surgeon's staff writes letters as well as submits documents to the patient's insurance company to help her receive insurance coverage for the labiaplasty.
Medical Problems
Several women with large or irregular labia may be suffering from the following conditions:
Painful sex as well as feelings of self-consciousness in intimate relationships
Persistent moisture, irritation, chafing and recurrent infections
Embarrassment and uneasiness when wearing tight-fitting clothes or a swimsuit
Women facing such problems should consider labiaplasty surgery and discuss the possibility of insurance coverage for the procedure with their insurer.
How to Get Insurance Coverage?
Step 1
A woman considering labiaplasty should assess the insurance policy terms to understand what it covers and does not cover. The patient has a better chance of receiving insurance coverage if they require a labiaplasty for medical reasons. For example, labiaplasty may improve a woman's ability to have kids and relieve serious discomfort.
Step 2
The patient can have their surgeon write to the insurance provider stating the reasons why they need labiaplasty. The labia may become loose with age, sex or even childbirth. This sagging skin can make it uncomfortable to engage in sex and can be a hygiene issue. Patients should consult their plastic surgeon to understand why a labiaplasty surgery may be necessary.
Step 3
Patients should ask their surgeons whether they feel that insurance coverage for a labiaplasty surgery is a possibility and whether their surgeon believes that they can get approval for it.
Step 4
Patients should understand why they were rejected for insurance coverage for this surgery. If they feel that their need is valid, they can appeal the decision of the insurer.
Dedicated plastic surgeon Dr. Paul McCluskey receives patients from Atlanta, Buckhead, Georgia, and nearby areas across the Georgian landscape for labiaplasty.
For more information on procedures and treatments offered by Plastic Surgeon, Dr. Paul McCluskey and the Plastic Surgery Institute of Atlanta, visit:
Serving patients in and around Atlanta, Buckhead,  Roswell, Marietta, Georgia and surrounding areas.