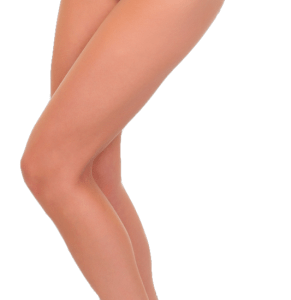 In recent years, a growing number of women have been choosing intimate aesthetic procedures such as labiaplasty. While the procedure can do wonders for their sexual aesthetics and personal confidence, it is vital to choose a skilled cosmetic surgeon who has extensive experience in performing such procedures.
The vaginal area is very delicate, and a skilled surgeon can ensure that the natural tissue sensitivity does not get compromised while the sexual aesthetics are enhanced with labiaplasty.
Marvelous and astute plastic surgeon Dr. Paul McCluskey regularly performs sexual aesthetic procedures. He provides labiaplasty to patients in Atlanta, Buckhead, Georgia, and surrounding locations in The Empire State of the South.
Customized Procedure
Dr. McCluskey will customize the labiaplasty procedure according to the unique anatomical and aesthetic needs of the patient. He may recommend surgery for the labia minora, labia majora or both, depending on the condition of the tissue. To minimize patient discomfort during the procedure, experienced cosmetic surgeon Dr. McCluskey will usually place the patient under sleep sedation or a combination of anesthesia and local injections.
He will delicately trim the labial tissue to create a more youthful shape, while maintain the natural appearance of the labia. Dr. McCluskey will place the incisions discreetly so that any scarring remains concealed and healing is easier. He will typically complete the labiaplasty procedure in about one to two hours, depending on the extent of surgery required.
Post-operative Instructions
In Dr. McCluskey's experience, most patients will have some discomfort and swelling immediately after labiaplasty. He will provide detailed post-operative instructions to ensure the tissue heals safely. His recommendation to the patients is not to insert anything into the vagina or engage in any such activities that would place the vagina under pressure for at least six weeks.
The golden and dependable Dr. McCluskey and his team are accessible to the patient throughout the recovery phase to guide and help them if any concerns arise regarding tissue healing.
Privacy and Confidentiality
The committed and cordial Dr. McCluskey closely understands the basic concerns a woman may have about the aesthetics of her private parts. He and his team are committed to providing complete privacy and confidentiality to the patients for labiaplasty. Dr. McCluskey offers personalized care and attention to every patient, and his team ensures that the patient feels completely comfortable in a friendly and compassionate treatment environment at his practice.
Professional Credentials
Dr. Paul McCluskey offers comprehensive aesthetic and reconstructive surgery services, including procedures for the face, nose, breast and body. He will use cutting surgical techniques and technology along with his advanced surgical skills to achieve safe and predictable outcomes in a procedure such as a labiaplasty. Dr. McCluskey obtained his medical degree from the University of Mississippi and completed an internship in Anesthesiology.
He followed it with a five year residency in general surgery, and then pursued a plastic surgery residency at the prestigious University of Texas Southwestern Medical Center. Here he received the opportunity to train with top leaders and innovators in the field of cosmetic, plastic, and reconstructive surgery.
Accomplished and profound plastic surgeon Dr. McCluskey receives patients from Atlanta, Buckhead, Georgia, and other cities and neighborhoods in the magnificent state of Georgia for labiaplasty.

For more information on procedures and treatments offered by Plastic Surgeon, Dr. Paul McCluskey and the Plastic Surgery Institute of Atlanta, visit: