Female Genital Cosmetic Surgery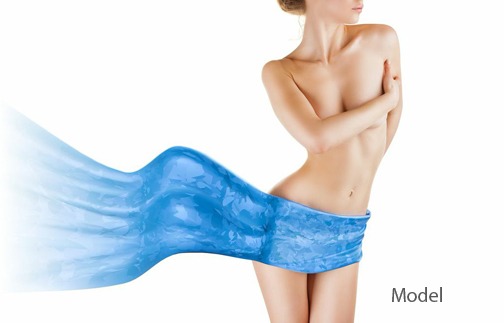 Female genital plastic surgery is a broad term comprising of several procedures. It includes clitoral hood reduction, labiaplasty, labia majora augmentation, G-spot amplification, vaginoplasty, and hymenoplasty. The last decade has seen an increasing interest in cosmetic genital procedures among women across the country.
Plastic Surgery Institute of Atlanta, led by plastic surgeon Dr. Paul McCluskey, provides safe and proven female genital cosmetic surgery procedures to patients in Atlanta, Marietta, Georgia, and surrounding communities.
Understanding Labiaplasty
Most women develop excess labial tissue and enlarged inner or outer labia specifically after childbirth. Large labia can interfere with sexual intercourse and other regular activities. It may also create an unappealing silhouette in certain clothing choices, such as swimsuits and fitness leggings. This can create hygiene challenges, friction, skin infection, and discomfort because of protruding labia.
Concerns Addressed by Labiaplasty
Your concerns to make the labia more natural looking and functional can be addressed with a labiaplasty procedure. It aims to reduce and reshape the labia. Depending on your specific aesthetic goals, your surgeon will make use of varying techniques for providing the best possible results.
Size of labia minora is reduced by the trim technique while the wedge procedure involves removing a tissue wedge from both labia sides. The remaining ends are then stitched together for a seamless appearance.
Understanding Monsplasty
Monsplasty is designed for reducing the bulging appearance of mons by tightening underlying tissues and muscles. Mons pubis is the area between the pubis and the lower abdomen. Women with enlarged mons pubis find it difficult to shop for clothes because of the bulge that may show through. Excessive skin may also interfere with normal urination and vaginal functioning.
Concerns Addressed by Monsplasty
Monsplasty procedure can help you achieve a flatter abdomen leaving you with improved vaginal function and aesthetically pleasing contour. This is done by making a small incision below the bikini through which excess fat is suctioned out. Sagging skin is tightened and sculpted for enhancing the pubic mound.
Vaginal Plastic Surgery
Cosmetic vaginal surgery is performed by altering a regular and functional vagina. Many women want to get a genital-hymenoplasty performed because of social pressures or to experience their virginity again. It is imperative that you have open consultations and discussions with the doctors for ensuring you make an informed decision.
Cosmetic Vaginal Surgery Types
Genital hymenoplasty
This procedure is performed for restoring the hymen to its original state. The hymen can tear because of sexual intercourse, use of tampons, or strenuous physical activity.
G-spot Amplification
Collagen is injected within the vaginal walls for increasing sexual stimulation and pleasure during the procedure.
Reconstructive Vaginal Tightening
Reconstructive surgery is performed for improving bodily functions in certain areas. Generally, reconstructive vaginal surgery in the form of labiaplasty and vaginoplasty is performed in baby girls born with birth defects. This is to allow the child to have normal urinary functioning, sexual pleasure, menstruation cycles and birthing as she gets older.
Cosmetic surgeon Dr. Paul McCluskey receives patients from Atlanta, Marietta, Georgia, and nearby areas for innovative and advanced female genital plastic surgery procedures.
Contact the Marietta, GA Offices of Plastic Surgeon, Dr. Paul McCluskey
For more information on procedures and treatments offered by Plastic Surgeon, Dr. Paul McCluskey and the Plastic Surgery Institute of Atlanta, visit:
Serving patients in and around Marietta, Atlanta, Roswell, Buckhead, Morningside/Lenox Park, Virginia-Highland, Candler Park, Midtown, Inman Park, Poncey-Highland, Ormewood Park, Georgia and other surrounding areas.