Labiaplasty Surgery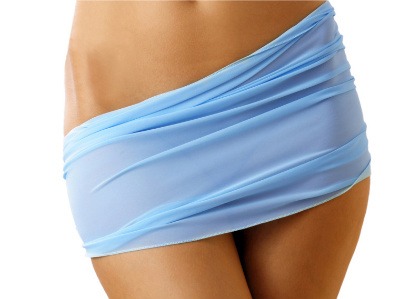 The American Society of Plastic Surgeon (ASPS) began collecting statistics on labiaplasty in 2015 when the growing popularity of this surgery became noticeable. Between 2015 and 2016, the procedure saw an increase of about 40%, with more than 12,000 labiaplasty surgeries performed in 2016.
The ASPS reported that labiaplasty is now the fourth most popular cosmetic surgery in the US after liposuction body contouring, breast implant surgery, and rhinoplasty. The rapid growth and acceptance of labiaplasty is no longer limited to just the US alone.
In Australia, the number of labiaplasty surgeries grew nearly four times over a period of 13 years. In the UK, this trend is even more conspicuous, where labiaplasty procedures increased five years over a 10-year period. Plastic surgeon Dr. Paul McCluskey provides labiaplasty to patients in Atlanta, Buckhead, Georgia, and surrounding locations.
Why More Women Choose Labiaplasty?
A woman's labia may become elongated due to age and other factors. Once this happens, the surplus tissue can cause obstruction or discomfort while performing normal functions. The protruding labial tissue can make it uncomfortable for a woman to sit on a bicycle seat. Women who enjoy outdoor sports and athletic activities may find elongated labial tissue interfering with their performance.
In a majority of cases, women are seeking labiaplasty purely for cosmetic enhancement purposes. According to the ASPS, some women who perceive their labia minora to be excessively long may become self-conscious about the external aesthetic appearance of their genitalia. As a result, they may experience emotional distress during sexual activity or when they are wearing a bathing suit or a thong.
Results of a Research Study
The Aesthetic Surgery Journal published the results of a research study in 2016. In this study, researchers asked 14 women who had received labiaplasty about what was their motivation to have this procedure. Researchers found that the enhanced aesthetic appearance, sexual wellness, and physical comfort were nearly equally common motivations to seek this surgery. In fact, the ASPS has reported that a large majority of women seeking labiaplasty have fairly practical reasons to choose this surgery.
Increased Awareness about Labiaplasty
Women today have good online access to the latest information about sexual aesthetic procedures and the new surgical techniques that are being used. In the past, most women would only come to know about a procedure such as labiaplasty was through her doctor. Many primary care physicians, in fact, themselves lacked awareness about the surgery.
Now leading plastic surgeons who specialize in labiaplasty have their own websites and blogs to educate women about the benefits of this surgery. Online discussion forums, social media, and interactive sites such as RealSelf are also improving awareness of women about labiplasty. Women can use these free resources to learn about sexual health and aesthetic issues while maintaining their privacy or anonymity.
Once they understand the cosmetic treatment options available to them such as labiaplasty, women can confidently talk to a plastic surgeon during a consultation about their sexual aesthetic needs and goals. Cosmetic surgeon Dr. Paul McCluskey receives patients from Atlanta, Buckhead, Georgia, and nearby areas for labiaplasty.
Contact the Marietta, GA Offices of Plastic Surgeon, Dr. Paul McCluskey
For more information on procedures and treatments offered by Plastic Surgeon, Dr. Paul McCluskey and the Plastic Surgery Institute of Atlanta, visit:
Serving patients in and around Atlanta, Buckhead, Morningside/Lenox Park, Virginia-Highland, Roswell, Candler Park, Midtown, Inman Park, Poncey-Highland, Ormewood Park, Roswell, Marietta, Georgia and other surrounding areas.