Hymenoplasty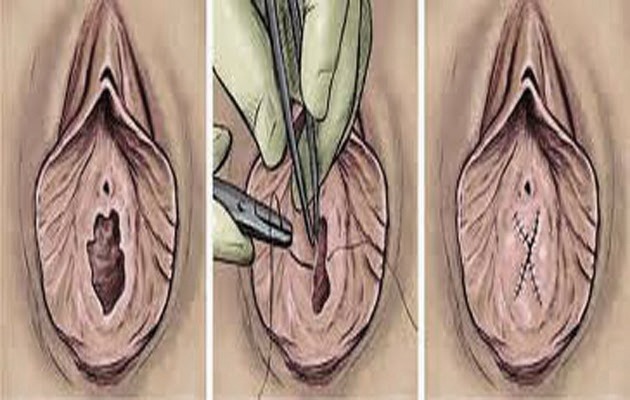 The hymen is a type of membrane or tissue covering the vaginal opening partially. The appearance and shape of the hymen varies among women. However, it is generally in a half moon shape located at the bottom of the vaginal opening. Hymen can be torn or broken at different times. It can break because of tampon insertion, sexual intercourse, or exercise. Minor bleeding is common with the breaking of the hymen.
Hymenorrhaphy or hymenoplasty is the cosmetic restoration, repair, or reconstruction of a woman's hymen. Hymen restoration is also called revirginization. Plastic Surgery Institute of Atlanta, led by plastic surgeon Dr. Paul McCluskey, provides safe and proven hymenoplasty cosmetic surgery to patients in Atlanta, Marietta, Georgia, and surrounding locations.
Understanding Hymenoplasty
An intact hymen, in some religions and cultures is associated with virginity in women. Hymen construction surgery, hymenorrhaphy or hymenoplasty is performed in such situations before a woman's marriage.
Others may seek the surgery as a form of therapy after a sexual injury, illness or assault. The surgery doesn't take more than an hour to complete regardless of the purpose behind it. It is performed under local anesthesia and results are more or less immediately visible.
Hymenoplasty Procedure
Patients can be given sedative along with local anesthesia while performing the surgery for enhanced comfort. The patient will be made to lie down comfortably with her legs spread apart. Hymen will be identified and excised partially to eliminate any uneven remaining tissue from previous tearing. It will then be sutured together in double layers using dissolvable stitches.
Small tissue piece from another part of the vagina may be required in some women for grafting purposes. This will be done for recreating the hymen if there is not enough skin to restore it. This is also done in situations where the hymen is nonexistent. Your surgeon may create a hymen by using the vaginal mucosa or synthetic tissue. A small supply of blood may be added as well for simulating traditional bleeding on penetration.
Recovery Time Following a Hymenoplasty
Hymenoplasty surgery can be expected to last anywhere from 1 – 2 hours. This depends on the amount of repair required. Hymenoplasty is a clinical procedure and doesn't require any overnight stay. Women can return to work the next day. However, you should avoid heavy lifting and strenuous activities. There may be slight bleeding during the first 48 – 72 hours. This is perfectly normal.
It takes about 6 to 8 weeks for complete healing. There will be no visible surgery signs and it will be almost impossible to tell the difference between a reconstructed hymen and a natural one. Reconstruction process once complete may bring back the sensations associated with first time penetration.
Enhancing Sexual Pleasure
Vaginal muscles tend to weaken after childbirth. Flaccidity is another concern that occurs over time with age. Hymenoplasty is helpful in tightening the vaginal muscles to give the added benefit of sensually stimulating sexual experience.
Cosmetic surgeon Dr. Paul McCluskey receives patients from Atlanta, Marietta, Georgia, and nearby areas for innovative and advanced hymenoplasty plastic surgery procedure.
Contact the Marietta, GA Offices of Plastic Surgeon, Dr. Paul McCluskey
For more information on procedures and treatments offered by Plastic Surgeon, Dr. Paul McCluskey and the Plastic Surgery Institute of Atlanta, visit:
Serving patients in and around Marietta, Atlanta, Roswell, Buckhead, Morningside/Lenox Park, Virginia-Highland, Candler Park, Midtown, Inman Park, Poncey-Highland, Ormewood Park, Georgia and other surrounding areas.