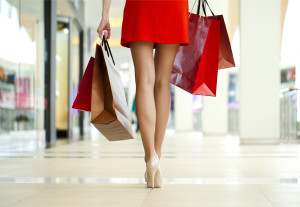 Mons pubis refers to the pubic area, which can make a woman self-conscious, particularly when she is wearing fitted or revealing clothes. In some cases, the pubic area may be fatty due to excessive weight gain, previous surgery such as tummy tuck, or congenital reasons. A cosmetic surgeon can treat aesthetic concerns such as a protruding mons with liposuction to enhance its size and shape.
Dr. Paul McCluskey is an experienced plastic surgeon with focused expertise in the area of sexual aesthetic procedures. Dr. McCluskey provides a wide range of surgical and non-surgical treatment options for women who want to improve sexual aesthetics. Patients in Atlanta, GA and surrounding locations have an opportunity to receive mons pubis liposuction from Dr. McCluskey.
Overview of the Procedure
Mons pubis liposuction is a relatively simple procedure performed by a cosmetic surgeon to enhance the appearance of the pubic area. The only caveat in this procedure is that more satisfactory outcomes will be achieved when the skin in the pubic area is fairly elastic. Once the excess fat tissue is removed from the mons pubis, it can make the skin appear saggy if the skin already had poor elasticity.
In such cases, the surgeon may combine mons pubis with monsplasty or pubic lift. This will reduce the unwanted bulge as well as create a subtle lift due to removal of excess skin.
Candidacy
Adults with good skin elasticity can make suitable candidates for mons pubis liposuction, if they suffer from:
Undesirable protruding or bulging of the mons
Excess drooping of the mons
Loose skin in the mons
Focal overhanging in the mons area
Experienced plastic surgeon Dr. McCluskey receives patients from Atlanta, GA and nearby areas for mons pubis liposuction.
Surgical Procedure
Mons pubis liposuction may be performed using general anesthesia or local anesthesia with IV sedation. The surgeon will begin the procedure by placing multiple incisions, which are very small in length. The incisions will often not even need to be closed with sutures. The surgeon will aim to hide the incisions in the groin crease to minimize subsequent scarring.
Through the incisions, a tiny cannula will be inserted, and excess fat will be suctioned out using a pump attached to the other end of the cannula. Drains may be placed in the incision area to collect excess fluid and help reduce swelling. If the incision is slightly bigger, it will be closed with sutures. For minor incisions, the surgeon may decide to leave them open in order to minimize swelling.
In some cases, mons pubis liposuction may be combined with monsplasty to remove excess skin along with excess fat tissue. In either case, the procedure will be performed on an outpatient basis, and the patient can return home after a few hours.
Recovery
The patient can expect to return to their normal routine or go back to work in about one week. Mild discomfort and swelling in the initial phase will be managed with pain medications prescribed by the surgeon. Full results will establish gradually as the swelling resolves over several weeks.
For more information on procedures and treatments offered by Plastic Surgeon, Dr. Paul McCluskey and the Plastic Surgery Institute of Atlanta, visit: