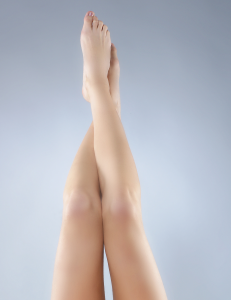 Hymenoplasty is a procedure performed by a cosmetic surgeon to surgically repair or reconstruct the hymen, which is a membrane that partially closes the vaginal opening. A growing number of women are now choosing hymenoplasty for cultural or religious reasons, psychological healing, to treat hymen related injuries, or for re-virgination.
Dr. Paul McCluskey is an experienced plastic surgeon providing hymenoplasty and various other sexual aesthetic procedures. Dr. McCluskey and his staff will offer sensitive, personalized care to a woman seeking such procedures and make her feel completely reassured and comfortable. Dr. McCluskey provides hymenoplasty to patients in Atlanta, GA and surrounding communities.
Candidacy
A fine candidate for hymenoplasty or hymen reconstruction will be a woman who is bothered by the rupture or injury to the hymen and wants to have it repaired for any reason such as religious requirements or a desire to restore the appearance of virginity. She should be in stellar physical and emotional health, committed to following the pre- and post-operative guidelines of the cosmetic surgeon, and have reasonable expectations from the procedure.
Some candidates may require hymen repair for the purpose of re-virgination prior to their wedding day. In such case, they should schedule the surgery at least six weeks before the date of wedding. Candidates should have a clear and firm desire to undergo this procedure, while knowing that it is not a medically necessary surgery.
Surgical Procedure
Hymenoplasty or hymen reconstruction is a fairly simple procedure designed to repair a torn hymen. The procedure is usually performed with the patient under local anesthesia. The surgery can be completed in less than 30 minutes, and the patient will be allowed to return home the same day of the procedure.
The plastic surgeon will carefully excise the torn edges of the hymen before stitching it back together using fine, dissolvable sutures. A skillful surgeon will take care to perform the suturing with precision so that the surrounding healthy tissue is not disrupted. When the surgery is completed, the hymen will appear intact just as it naturally was before the rupture.
Subsequent scarring with hymenoplasty is negligible, and it will leave no apparent signs that the procedure has been surgically performed. In case of an uncomplicated surgery, the membrane will be typically torn during subsequent sexual intercourse. Dr. McCluskey receives patients from Atlanta, GA and nearby areas for hymenoplasty and various other surgical and non-surgical cosmetic procedures.
Recovery
Recovery is usually quick and easy following hymenoplasty. The patient may experience some spotting and mild discomfort during the first two to three days. Pain medications may be prescribed by the surgeon for the first few days to ensure total comfort during recovery. Complete healing will occur in about four to six weeks.
The patient should take care to protect the hymen in the days following the surgery because it will take time to heal fully. She should abstain from sexual activity for about six weeks, avoid wearing tight underwear for about two weeks, and use sanitary napkins instead of tampons for at least six weeks following hymenoplasty.
For more information on procedures and treatments offered by Plastic Surgeon, Dr. Paul McCluskey and the Plastic Surgery Institute of Atlanta, visit: