If you don't know what a Kegel exercise is, then prepare to meet your new best friend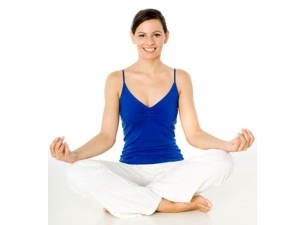 ! If you're a woman then you should be performing Kegel exercises every day. And don't worry you won't be trying to find ways to avoid this work out it's one of the simplest there is. So how do you do it?
Simply, Kegel exercise focus on your pelvic floor muscles. For those unfamiliar with the pelvic floor muscles, the simplest way to locate them is the next time you use the bathroom. The muscles you contract to stop yourself mid flow are your pelvic floor muscles, the muscles responsible for preventing urinary incontinence and vaginal prolapse. Like any muscle in your body, they need to be exercised to stay strong and functional. Tense these muscles for five to ten seconds, then relax for ten seconds repeating this cycle ten times. Perform this routine three to five times per day and you should notice a difference in a matter of weeks. If you find the exercises difficult to perform or are curious to see how you are improving, there are several implements that can be purchased from instruments that are inserted and squeezed to weighted balls that are said to improve muscle tone.
No matter your age the Kegel exercise is one that will have a range of benefits for you. A stronger pelvic floor has been shown to improve sexual pleasure, allow for easier labor, aid in recovery following childbirth and prevent bladder or vaginal prolapse. Vaginal rejuvenation is a procedure performed to tighten the vagina to correct damage from childbirth or prevent vaginal prolapse, performing Kegel exercises before the procedure and resuming in the weeks following the procedure can lead to even better results!
For more information on procedures offered by Dr McCluskey and the Plastic Surgery Institute of Atlanta visit https://sexualaesthetics.com/