Mommy Makeover – Vaginal Rejuvenation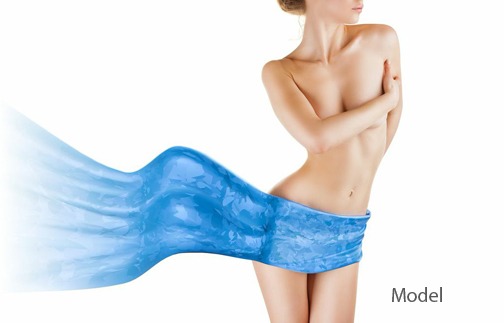 Mommy makeover is a comprehensive cosmetic surgery procedure aimed at restoring your pre-pregnancy figure. The procedure usually combined multiple surgeries to produce the desired results. Vaginal rejuvenation can be a vital part of a mommy makeover. Following pregnancy and childbirth, the vaginal tissue and muscle may get stretched or become loose.
These conditions can be corrected with vaginal rejuvenation procedures, which can be integrated into your mommy makeover plan. The advantage with a combined procedure is that you will undergo general anesthesia and surgery process only once, and your risks and discomfort will be minimized. Plastic surgeon Dr. Paul McCluskey provides vaginal rejuvenation to patients in Atlanta, Buckhead, Georgia, and surrounding communities.
Benefits of Vaginal Rejuvenation with Mommy Makeover
If you are considering mommy makeover plastic surgery, you should discuss with your surgeon whether you are a candidate for vaginal rejuvenation. When you choose vaginal rejuvenation as a component of your customized mommy makeover surgery plan, you can have several benefits.
Tightening and Reshaping the Vagina
Vaginal rejuvenation along with a mommy makeover may include procedures such as vaginoplasty, labiaplasty and/or mons pubis reduction and clitoral hood enhancement surgery. Following pregnancy and childbirth, many women experience looseness of the skin tissue and muscle laxity in the vaginal area. The labia majora and minora may also stretch, making you feel uncomfortable or less confident.
Vaginal rejuvenation will reverse these post-childbirth effects and restore your pre-pregnancy youthful appearance of the vagina. With new and improved shape and enhanced contours in the vaginal area, you will achieve significant physical, emotional, and psychological benefits.
One-Time Anesthesia and Surgery
With a mommy makeover, the key advantage is that you can undergo multiple aesthetic procedures for a complete body transformation, while requiring anesthesia and surgery only once. This will reduce your risk and discomfort as you will be visiting the surgery room only one time. The procedure will become less invasive compared to separate surgeries because the surgeon can utilize common incisions to perform multiple procedures.
Subsequent scarring will also be more discreet because the surgeon can plan the incisions more effectively when they have to perform multiple surgeries at one time. With a combined mommy makeover procedure, you will also need to undergo one-time pre-surgery preparation and post-surgical recovery. The combine procedure is significantly more cost-effective compared to each procedure performed separately at different times.
Candidates for Vaginal Rejuvenation with Mommy Makeover
You may be a suitable candidate for vaginal rejuvenation as part of a mommy makeover surgery if:
You have no plans for another pregnancy in the foreseeable future.

The contours of your vaginal structure have stretched or changed following pregnancy, childbirth, aging or other factors.
Your vaginal sensation has somewhat reduced because of the impact of one or more vaginal deliveries.

You feel uncomfortable performing certain activities such as bicycle riding, or even feel soreness or discomfort during sexual activity.

You want to regain your pre-pregnancy vaginal appearance.
Cosmetic surgeon Dr. Paul McCluskey receives patients from Atlanta, Buckhead, Georgia, and nearby areas for calf implants surgery.
Contact the Atlanta Offices of Plastic Surgeon, Dr. Paul McCluskey
For more information on procedures and treatments offered by Plastic Surgeon, Dr. Paul McCluskey and the Plastic Surgery Institute of Atlanta, visit:
Serving patients in and around Atlanta, Buckhead, Morningside/Lenox Park, Virginia-Highland, Candler Park, Midtown, Inman Park, Poncey-Highland, Ormewood Park, Roswell, Marietta, Georgia and other surrounding areas.