Genital Rejuvenation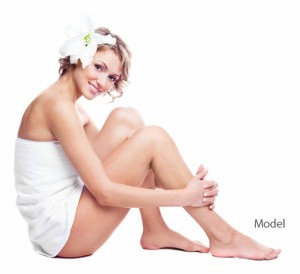 Hormonal changes, childbirth, and aging effects may lead to changes in a woman's sexual aesthetics and create vaginal laxity. In some cases, these factors may cause a reduction in erotic sensation and loss of tone in the labia minor and majora.
Although vaginoplasty and labiaplasty cosmetic surgery procedures can successfully address these concerns, some women may want to choose non-surgical vaginal rejuvenation.
Safe, sensational, and effective non-surgical aesthetic techniques are now available to provide vaginal rejuvenation. Radio frequency (RF) energy and laser based treatments can reverse tissue laxity and promote collagen production, while dermal filler injection treatments can increase volume and accentuate G-spot sensation.
Patients in Atlanta, Buckhead, Georgia, and other communities and suburbs in the spectacular state of Georgia have an opportunity to receive genital rejuvenation surgery from the astute and splendid plastic surgeon Dr. McCluskey.
RF and Laser Based Treatments
RF and laser treatment systems can help to correct vulvar sagging and vaginal looseness without the need for any surgical incisions. The procedure involves no cosmetic surgery. The targeted area received controlled heat through laser pulses or waves of radio frequency energy in a completely non-surgical way directly to the affected vulvo-vaginal area.
Laser or RF energy generates controlled heat in the deeper tissue layers, which allow for the tightening of the external labia as well as internal vaginal laxity. The loose or excess tissue will be contracted to a tighter bundle to create a youthful appearance.
These advanced techniques are also used to stimulate the production of new collagen fibers in the tissue for longer lasting and natural looking results from within. These treatments also support nerve and tissue healing.
RF and laser techniques can help create vaginal tightening at the opening as well as the full length of the vagina. The patient and her partner can both notice the results after the treatment. The labial tissue gets tightened and the sagging is reduced. The patient will achieve smoother and softer skin in the treated area. Following the procedure, the patient can freely wear tighter clothes comfortably and without feeling self-conscious.
Dermal Filler Injection Technique
Volume increase in the labia majora is possible with dermal filler injectable treatment in a simple, in-office procedure. Women who are unhappy because of tissue atrophy and loss of bulk in the labia majora (and mons pubis in some cases) can achieve satisfactory results with dermal filler injectable procedures.
This volume enhancement in the targeted tissue can be performed using an appropriate dermal filler injection. Filler type may be chosen according to the patient's needs for vagina tissue volumizing and her personal preferences. Hyaluronic acid based fillers such as Juvederm or Restylane may be recommended as they are biocompatible and offer several variants.
G-Spot enhancement is also possible with the use of dermal filler injections. The surgeon will determine the precise location of the G-spot in consultation with the patient. The location may be about one to three inches in the vagina, just past the vaginal opening.
Committed and dynamic plastic surgeon Dr. Paul McCluskey of Plastic Surgery Institute receives patients from Atlanta, Buckhead, Georgia, and nearby areas in The Peach State for female genital rejuvenation surgery.
For more information on procedures and treatments offered by Plastic Surgeon, Dr. Paul McCluskey and the Plastic Surgery Institute of Atlanta, visit:
Serving patients in and around Atlanta, Buckhead, Roswell, Marietta, Georgia and surrounding areas.