Genital Rejuvenation Surgery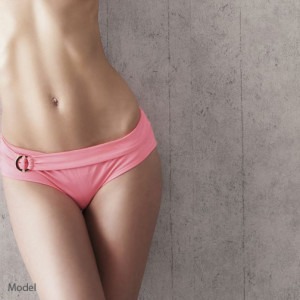 Female genital rejuvenation is a growing area in cosmetic surgery with more women seeking these procedures every year. Dr. Paul McCluskey is an expert surgeon in this area, providing state of the art sexual aesthetic procedures for women.
Patients in Atlanta, Buckhead, Georgia, and other neighborhoods and cities in the magnificent Empire State of the South have an opportunity to receive genital rejuvenation surgery from experienced plastic surgeon Dr. McCluskey.
Labiaplasty
Dr. McCluskey offers labiaplasty surgery to create a more uniform look of the outward female genitals. In this surgery, he will reduce an oversized labia minora to create a more youthful and attractive appearance. Dr. McCluskey will recommend labiaplasty to the appropriate candidates who had significant tissue laxity in the inner lips surrounding the vaginal entrance.
The decision to choose labiaplasty is very personal and Dr. McCluskey will help the patient make the best choice. Thousands of women choose this surgery every year to correct enlarged labia or asymmetrical labia and restore their desired sexual aesthetic appearance. Labiaplasty creates permanent results by reducing and reshaping the labia.
Labiaplasty cosmetic surgery procedure involves surgical trimming of the loose labial tissue. The surgeon will perform the procedure with high precision to ensure that only enough excess tissue is removed in order to retain sufficient laxity of stretchable tissue. With a carefully balanced approach, the surgeon can create smaller and natural looking labia.
Labiaplasty Repair
If the patient's primary labiaplasty procedure has gone wrong with some other surgeon, she may receive labiaplasty repair surgery from Dr. McCluskey. Revision procedures typically require higher surgical skills because the surgeon has limited tissue available for modification and previous incisions and scarring may also have to be improved.
The honorable and innovative Dr. McCluskey will choose the appropriate surgical technique according to the nature and extent of the deformity arising from primary labia reduction surgery. He will reconstruct the labia to restore a natural looking and pleasing appearance. He will modify the tissues without disrupting the blood supply in this delicate area.
The length of labiaplasty repair procedure can depend on the extent of vaginal deformity that needs to be reconstructed. The procedure may take anywhere from one hour to five hours, depending on the complexity of correction involved.
Vaginal Rejuvenation Surgery
Women with abnormalities in the vaginal opening may be good candidates for vaginal rejuvenation surgery. The procedure is designed to improve the strength, function and tone of the vaginal muscles. It involves tightening of both the external and internal vaginal diameter. The perineal area gets a renewed strength, which enhances female sexual gratification. Restoring the youthful vaginal and vulvar structures helps a woman to regain her personal confidence about her body.
Vaginal rejuvenation surgery can be performed using different surgical techniques, depending on the patient's unique anatomical and personal aesthetic needs. The procedure may be completed in one to two hours, depending on whether both anterior and posterior muscles (vaginal walls) need to be corrected.
Focused and steady plastic surgeon Dr. Paul McCluskey of Plastic Surgery Institute receives patients from Atlanta, Buckhead, Georgia, and other communities and cities in this region of the nation for female genital rejuvenation surgery.
For more information on procedures and treatments offered by Plastic Surgeon, Dr. Paul McCluskey and the Plastic Surgery Institute of Atlanta, visit:
Serving patients in and around Atlanta, Buckhead, Roswell, Marietta, Georgia and surrounding areas.